Toxicology Studies for Drug Development
Credible research takes time—don't waste it by using poor quality materials. Explore our resources below for solutions that support every phase of your research and testing process.
Cell Lines for Toxicology
Authenticated ATCC cells ensure your toxicology results are accurate. Explore our complete set of solutions today!
Toxicological Screening
Learn more about the different stages of toxicology testing and the importance of starting with credible cell models.
Credible models for every stage of your toxicological studies
Harmful substances can be present in pharmaceutical drugs, and the testing of these substances determines the degree of toxicity. This will often determine the fate of whether a new drug progresses through the development pipeline. It is critical that the standards and model organisms used in toxicological testing are reliable and authenticated. We can help streamline your research by providing the most authenticated, advanced, and functional models available. Let ATCC revolutionize and accelerate your toxicology studies in every phase of the research and testing process.
Where are you in your research?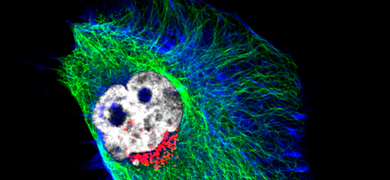 Modeling, Screening, Characterizing
Get started on the path to success in the preclinical arena with ATCC's complete solution of continuous cell lines, growth reagents, and cell viability assays.
Get started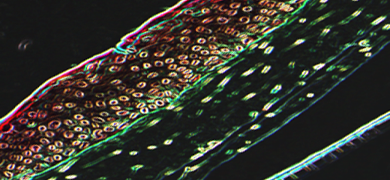 Pharmacology, Exploratory, Toxicology
ATCC provides advanced cell models for toxicity testing, such as differentiated iPSCs and primary and hTERT-immortalized primary cells.
Explore our resources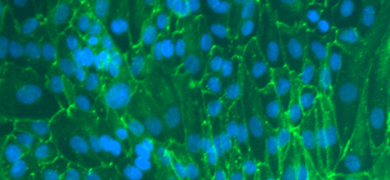 Preclinical Toxicology PK Metabolism
Explore our resources to discover how neurological and renal cell models can support your metabolic stability, metabolite identification, and drug-drug interaction assays.
Browse preclinical resources
Check out our data
hTERT-immortalized and Primary Keratinocytes
Explore our data confirming that an immortalized keratinocyte cell line is able to differentiate into organotypic skin equivalents in a 3D culture model.
Read the application note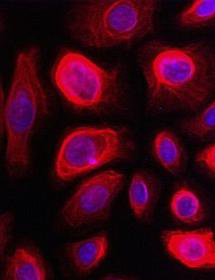 Human Bronchial/Tracheal Epithelial Cells
This study examines the ability of primary human bronchial/tracheal epithelial cells to differentiate into mature airway tissue using an air-liquid culture interface model.
Read the application note
Credible models yield incredible results
ATCC provides the cells, media, and reagents needed to explore each step of the in vitro preclinical testing process—from modeling, screening, and characterization to exploratory toxicology, pharmacokinetics, and metabolism. We provide renal, neural, airway, and skin toxicity for such applications as high-content screening, 3D culture, spheroid culture, permeability assays, metabolic stability and survival studies, transport activity measurement, and more.
Cytotoxicity – Find potential viability issues early with ATCC's wide array of biological solutions such as rodent and human cell lines, primary cells, and stem cells. We also offer the MTT Cell Proliferation Kit and XTT Cell Proliferation Kit to measure cell viability and growth.
Absorption, Distribution, Metabolism, and Elimination (ADME) Assays – Testing for absorption, distribution, metabolism, and elimination is crucial to moving your product to market. Get closer results to those observed in vivo and rule out possible toxicities faster using our entire ADME portfolio, featuring our hTERT-immortalized OAT1-, OCT2-, and OAT3-expressing kidney transporter cells. ATCC is here to support your preclinical research with our renal and hepatic models to be used in metabolic stability, metabolite identification, and drug-drug interaction assays.
Neurotoxicity – Cells of the nervous system are well-specialized and rarely undergo mitosis once differentiated. ATCC offers many cell lines derived from neural tissues and neural progenitor cells that can be easily differentiated into those needed for neurotoxicity studied. Work with differentiating or terminally differentiated neurons, astrocytes, and oligodendrocytes sooner—yield experimental results faster.
Skin Corrosion, Sensitization, and Irritation Testing – ATCC offers a wide selection of cell lines, primary cells, and hTERT-immortalized cells for modeling of the skin. In addition, we supply media and supplements that support cell culture conditions in the presence or absence of serum. These products can be utilized to create 3D skin models or used in basic assays that comply with OECD standards.
Genotoxicity – In vitro genotoxicity testing is made easy with ATCC materials. We offer the cells and bacteria you need for OECD-validated assays such as the bacterial reverse mutation test (Ames test), the in vitro mammalian chromosomal aberration test, and the in vitro mammalian cell micronucleus test.
Respiratory Toxicity – ATCC offers primary airway epithelial cells, smooth muscle cells (SMCs), and fibroblasts, as well as growth media and media supplements for in vitro models to boost the scientific relevance of upper respiratory studies. Our materials make it simple to test for tissue variability, cytotoxicity, and more.
Immunotoxicity – Immunotoxicity testing is a vital step to ensure the safety of a product, especially for medical devices. New in vitro methods can help identify immunosupressants and immunostimulants as well as hypersensitivity and autoimmunity before you spend valuable time and resources on in vivo methods. ATCC offers high-quality cells that can be used for immunotoxicity tests.
Download our toxicology portfolio brochure to explore solutions for your screening studies
Download now
Browse our featured products