Bioproduction
Explore our credible resources for industrial bioprocessing and cell-based applications
Use natural processes to produce essential biologics
Bioproduction is the production of clinically and commercially important biological products and chemicals from living cells. Small molecules can be synthesized by high-throughput chemical processes or large-volume fermentation with a high rate of consistency and simplified scalability, whereas the bioproduction of large molecules is complicated, time-consuming, and requires multiple highly specialized and tightly controlled steps. By using the natural pathways found in cell lines and microorganisms, or modifying these pathways through genetic engineering, researchers are able to synthesize various target biologics that are essential in the pharmaceutical, chemical, food, energy, and agricultural industries.
With nearly a century of experience in growing and preserving biological materials and an expanding collection of fully authenticated and characterized cells and microorganisms encompassing thousands of species, ATCC is uniquely positioned to support this critical area of research. Explore our resources below to see how we can support your bioproduction research and development projects.
Explore our resources for bioproduction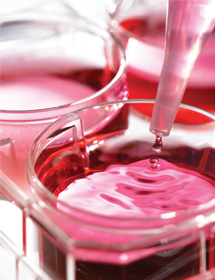 Cell Lines for Enhanced Virus Production
Accelerate your vaccine and gene therapeutic development projects with STAT1 and BAX knockout cell lines. These models produce 10- to 30-fold higher virus yields as compared to the parental lines.
Discover more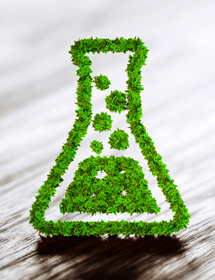 Microbial Bioproduction
Achieve the sustainable production of commercially and clinically relevant chemicals with authenticated microorganisms from ATCC. We offer a broad range of strains with applications in antibiotic, organic acid, and biofuel production.
Get started
Find related products and services
Vaccine Development
The development of novel vaccines can be challenged by the incredible variability between microbial strains and the limitations associated with the vaccine manufacturing process. At ATCC, we are committed to providing researchers with the virus-producing cell lines, pathogenic microbial strains, and purified pneumococcal polysaccharides needed to support vaccine research and development.
View our products for vaccine development
cGMP Cell Banking
Let ATCC take the risk out of creating and storing your working and master cell banks. From the initiation of your project to the distribution of your biological materials, ATCC is approved under current Good Manufacturing Practices (cGMP) to provide the cell banking services you need to support each stage of your project.
Explore our capabilities

Take bioproduction to the next level
The demand for viruses and therapeutic macromolecules produced from mammalian cell culture is increasing along with the number of biopharmaceuticals that are currently in preclinical stage of development. In this regard, ATCC and its partners in the research community are improving our bioproduction cell lines for areas such as vaccine development, antibody production, and protein expression. Browse some of the recent bioproduction cell lines that have been deposited into our collection such as:
Sf9-ET to quickly titrate baculovirus stocks
Agarabi CHO for optimizing antibody production performance
293TT for increased papillomavirus virion generation
cGMP Vero to ensure proper control of your manufacturing processes