Leading ATCC
communications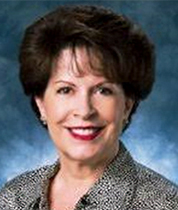 Kim Testa
Senior Director, Corporate Communications & Public Affairs
Reporting to the Chairman and CEO, Kim leads the development, execution and management of internal, external communications and public affairs strategy for ATCC. Focused on reinforcing ATCC's leading brand image to shift internal and external perception, she promotes ATCC's brand reputation within the scientific community through innovative strategic communications, process improvements, customer advocacy, and community relations. She also developed and leads the company's Learning and Development program and Trademark oversight.
Kim has held several leadership positions in a diverse set of companies. Prior to ATCC, Kim was head of Marketing Communications at Atos, N.A., a global information technology and services company where she utilized her strategic communications expertise resulting in two major outsourcing wins. Prior to Atos, N.A., Kim led Communications and Public Relations for Dallas/Fort Worth International Airport, the world's fourth busiest airport. During her tenure at DFW Airport, Kim led international air service business development missions with city elected officials resulting in winning non-stop air service business to China and South America. Kim also led complex international marketing, communications and media relations strategies for defense firm Lockheed Martin Aeronautics – working with various ministries of defense and U.S. Government program offices in the Americas, northern Europe, Australia, Israel, Turkey and South Africa. Her unique blend of business and communications expertise were instrumental in winning two aerospace and defense decisions resulting in the procurement of a multi-billion-dollar international fighter aircraft program.
Kim's professional career began as Senior Director of Global Corporate Communications for Perot Systems Corporation, a technology and services company, and reporting to the Chairman and CEO. She directed a global staff focused on strategic communications and marketing programs during the execution of a complex Initial Public Offering.
Kim's early career accolades include her time with the Federal Bureau of Investigation, Intelligence Division in Washington, D.C. She is a summa cum laude graduate of Roger Williams University, Bristol, Rhode Island, with a Bachelor of Arts degree in Communications and has marketing and management certificates from Harvard Business School and Carnegie Mellon. She is also ITIL foundation certified in IT Service Management from the Information Systems Examination Board.