Leading ATCC digital strategy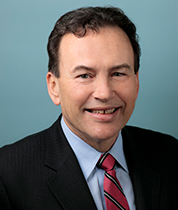 Daniel Kelly
Chief Information Technology Officer
"You can't separate technology from science. It's integral to all we do—both driving and enabling scientific advancement. At ATCC, technology allows us to innovate, optimally serve our customers, and achieve positive business outcomes so we can continue to do what we feel most passionate about—ensuring the integrity and value of scientific research."
Role at ATCC
Dan is responsible for developing and driving digital strategies that advance ATCC's mission and extend its reach into new technology-based business opportunities. With expertise in information technology and operations management, his 30 years' experience as a principled and innovative IT executive crosses commercial and public market sectors, including manufacturing, healthcare, engineering and construction, life sciences, and federal government contracting.
Experience
A systems engineer by training, Dan has served in a number of executive leadership roles as a strategist, operator, technologist, and change agent, bringing digital-enabled business enhancements to varied operating models. Specifically, he was chief information and chief operating officer at Apria Healthcare, MedRisk, and Parsons Corporation. Earlier in his career, he spent 20-plus years at Electronic Data Systems and Perot Systems, where he was a division manager and served marquee customers with diverse management consulting, technology, and business process solutions delivered from a global platform.
Dan earned his bachelor's in marketing and marketing management with minors in computer science and engineering at Siena College in Loudonville, New York.