AACR Annual Meeting 2022
Ernest N. Morial Convention Center, New Orleans, Louisiana
April 08, 2022, at 3:00 PM ET - April 13, 2022, at 1:30 PM ET
The AACR Annual Meeting highlighted the best cancer science and medicine from institutions all over the world. Attendees were invited to stretch their boundaries, form collaborations, attend sessions outside their own areas of expertise, and learn how to apply exciting new concepts, tools, and techniques to their own research.
Unfortunately due to the recent developments regarding the SARS-CoV-2 pandemic, ATCC was not able to exhibit at the conference this year. However, we virtually presented a poster featuring our recent research on CAR-T target antigen luciferase reporter cell lines. Watch our poster presentation from the event and feel free to view some of our content around cancer diagnostics and drug development below.
Would you like to speak to one of ATCC's representatives about a product or service? Make an appointment with us so we can discuss your needs.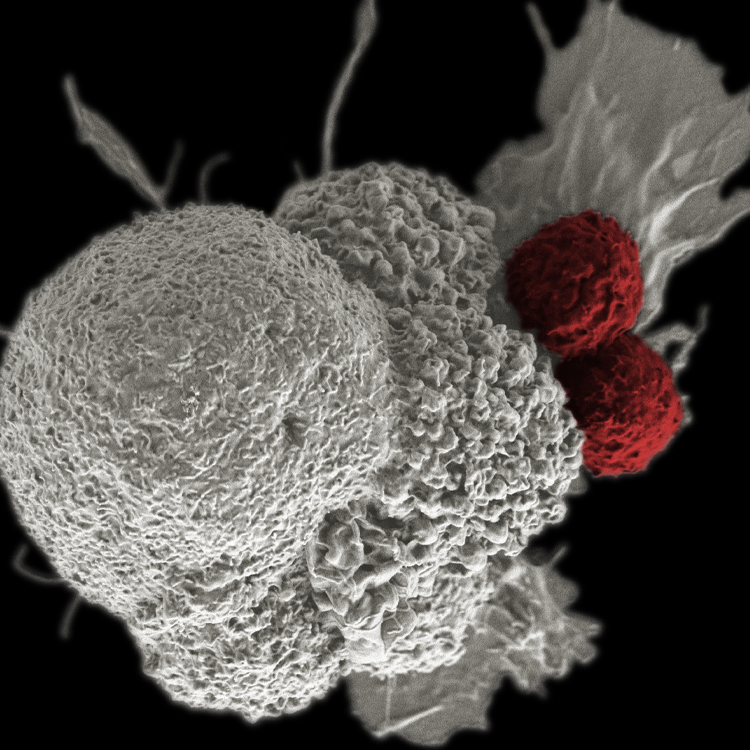 Human Cancer Models Initiative
ATCC is collaborating with the Human Cancer Models Initiative (HCMI) to offer scientists a wide variety of next-generation 2-D and 3-D patient-derived in vitro cancer models, including organoids.
ATCC is committed to making available a growing collection of models generated by the HCMI, which will include both common as well as rare and understudied examples of cancer from numerous tissues. These HCMI models are valuable tools to study cancer, identify and target novel therapies, and facilitate translational cancer research.
Find next-generation models
Check out our posters from previous AACR meetings
AACR Annual Meeting
Your ATCC sales representative stands ready to discuss your research needs and provide you with personalized care. Please complete our form to let us know how we can help, and we will start working on your needs right away.
Your form has been successfully submitted