Human Cancer Models Initiative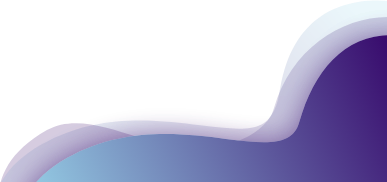 The Human Cancer Models Initiative (HCMI) is an international consortium that is dedicated to generating novel human tumor-derived culture models with associated genomic and clinical data. The HCMI consortium comprises funding agencies and cancer model development institutions. The consortium's funding agencies include the National Cancer Institute (NCI), Cancer Research UK (CRUK), Hubrecht Organoid Technology (HUB), and Wellcome Sanger Institute (WSI). NCI-funded model development institutions include the Broad Institute and the Cold Spring Harbor Laboratory. CRUK and WSI co-fund organoid development in the United Kingdom; CRUK provides the patient samples, while WSI derives and sequences the organoid models. The foundation HUB is a Netherlands-based not-for-profit organization that derives and sequences organoid models. ATCC was selected as the sole distributor for the HCMI models. The generating institutions deposit the models into ATCC, where they are authenticated, expanded, preserved, and made available for global distribution. The HCMI model data is available from the NCI as a resource to the research community.
HCMI Searchable Catalog
The HCMI Searchable Catalog is available from the NCI as a resource to the research community. Users are able to query the continuously updated resource and access information on all the available next-generation models developed by HCMI. Within the catalog, users can search by patient demographics, tumor, and model elements including age at diagnosis, sex, treatment information, clinical tumor diagnosis, primary site, clinical stage, and type of model (e.g. 3-D organoid, 2-D conditionally reprogrammed cells), open-access masked somatic MAF variants, etc. ATCC is the designated sole distributor for the models. Researchers are able to acquire the models from the product listings below.
Search HCMI Data
Patient-derived cancer models
ATCC is committed to making available a growing collection of models generated by the HCMI, which will include both common as well as rare and understudied examples of cancer from numerous tissues. These HCMI models are valuable tools to study cancer, identify and target novel therapies, and facilitate translational cancer research. To enhance their clinical relevance, the sequence data and patient clinical information for each model is available to the research community.
Various types of 2-D and 3-D models:
All models are human patient-derived
Diverse genetic backgrounds
Advanced models such as organoids
Clinical and sequencing data available via the HCMI portal
Models from primary, metastatic, and recurrent cancer
Rare and pediatric cancers included
Model-specific, easy-to-follow culturing protocols
Patient-derived cancer models of the following physiological systems will be available:
Circulatory System
Digestive System
Excretory System
Integumentary System
Musculo-skeletal System
Nervous System
Reproductive System
Respiratory System
Watch our webinar about the HCMI