Integrating ATCC Reference Materials into your Molecular Diagnostics Workflows: The Nexus of Bioinformatics with Authenticated Cells, Microorganisms, and Derivatives
Abstract
Molecular diagnostic assays are powerful tools in clinical oncology and infectious disease. Development and validation of these assays rely on authenticated biological models and reference-quality genomics data to ensure accuracy and reliability of results. As your end-to-end partner for the development and control of diagnostic assays, ATCC supports each stage of your workflow with authenticated cell models, microbial strains, and derivatives that are backed by whole-genome sequencing data and bioinformatics analyses. Through targeted acquisitions and our own internal research and development efforts, we are able to provide the advanced models you need for evaluating limit of detection, inclusivity, and cross-reactivity.
Download the presentation to see how ATCC can support each stage of your assay development workflow
Download
Presenters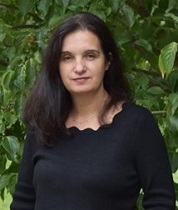 Victoria Knight-Connoni, PhD
Head of Content Development and BioNexus Principal Scientist, ATCC
Dr. Knight-Connoni is a BioNexus Foundation Principal Scientist at ATCC where she is curates the catalog of products for use by the scientific community. Her team is responsible for sourcing new items to add to the collection and authenticating and characterizing the biological material. Dr. Knight-Connoni has spent her career in industrial microbiology working at several biotech companies focused on natural product discovery using microbes as the source of products. She has built and characterized microbial strain collections at multiple companies and led in vitro screening teams at Cubist and Indigo for product discovery. Dr. Knight-Connoni holds a doctorate in microbiology from the University of New Hampshire.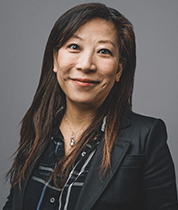 Fang Tian, PhD
Director, Biological Content, ATCC
Dr. Fang Tian, Lead Scientist, Director of Biological Content for ATCC, has extensive experience in cell biology and molecular biology. She oversees human, animal cell lines and hybridomas, and product development in the Cell Biology General Collection at ATCC. Dr. Tian was a research fellow in Massachusetts General Hospital, Harvard Medical School. She conducted postdoctoral research at the Hillman Cancer Institute of UPMC.