Molecular-based assays are powerful tools for the detection and identification of clinically relevant microbial pathogens. These technologies provide several advantages over traditional culture-based approaches, including rapid turnaround time, the potential for multiplexing, increased analytical sensitivity and specificity, and the ability to detect difficult-to-grow organisms. While molecular-based assays exhibit numerous benefits, they must be properly validated to guarantee accurate results and uncompromised data.
To meet this need, ATCC has made it a priority to provide a variety of ready-to-use, fully authenticated standards that can be used throughout the assay development process.
Genomic nucleic acids – Quantitative whole-genome preparations aseptically prepared from minimally passaged ATCC cultures. Each preparation is supported by stringent quality control testing to ensure product authenticity and functionality.
Synthetic nucleic acids – Quantitative DNA and RNA synthetically manufactured under ISO 13485 guidance to include key target regions from select bacterial, protozoan, and viral species. These standards enable researchers to work with higher concentrations of target nucleic acid sequences for unculturable or high-containment species.
Certified reference materials – Genomic DNA produced under an ISO 17034–accredited process to confirm identity, well-defined characteristics, and an established chain of custody. These materials are ideal for establishing sensitivity, linearity, and specificity during assay validation or implementation; challenging assay performance; and for benchmarking critical assay performance for regulatory submissions.
Heat-inactivated preparations – Inviable, non-replicative preparations that are quantitated by Droplet Digital PCR or qPCR. These materials are ideal for use in molecular assays or as a process control (e.g., nucleic acid extraction through the qPCR amplification process).
So, skip in vitro culturing and let ATCC do the work for you! Explore our resources below to get started.
See our products for assay development
Explore assay development resources for current outbreaks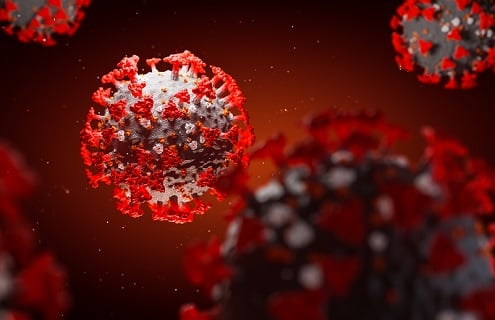 SARS-CoV-2 molecular diagnostics development
For SARS-CoV-2 molecular diagnostics manufacturers moving from emergency use authorization (EUA) to 510(k) premarket submission to the US Food & Drug Administration (FDA), robust testing must be performed to demonstrate that the device is safe and effective as well as substantially equivalent to legally marketed devices. To support these validation studies, ATCC provides an extensive array of authenticated and clinically relevant strains and genomic and synthetic nucleic acids for evaluating limit of detection, inclusivity, and cross-reactivity.
Develop your SARS-CoV-2 Assay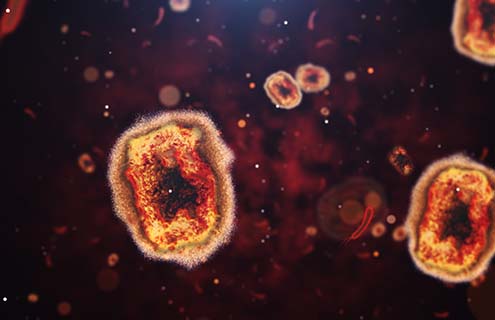 Monkeypox virus molecular diagnostics development
Accurate and rapid diagnosis of mpox is critical for timely healthcare and tracking of transmission. To support the need for increased monitoring, ATCC provides a variety of orthopoxviruses and nucleic acids that support assay development and validation. We have also developed a research use only (RUO) quantitative synthetic monkeypox virus DNA preparation with a sequence design based on several published assays.
Develop your mpox assay

Compare Products ()
Product 1
Product 2
Product 3
Product 4
Product 5