Leading federal partnerships against global disease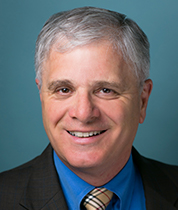 Joseph Leonelli, PhD
Senior Vice President and General Manager, ATCC Federal Solutions
"My belief in the power of science and technology to improve our lives has motivated me throughout my career to work on projects that have critical national impact. The implications of our work here at ATCC on national security—from our role in the global response to the COVID-19 pandemic to protecting our military against biological warfare—are great. In a field where the stakes are high for an entire nation, the importance of reproducibility and the use of credible, authenticated materials that fully support the advancement of sound science becomes non-negotiable. For nearly 10 decades, ATCC has been a trusted partner in science, working collaboratively with government entities to keep our nation and citizens safe."
Role at ATCC
Joe is responsible for the overall strategy, management, and growth of AFS programs that provide products and services to help government address emerging infectious disease, biodefense, medical countermeasures, and global health security.
Experience
Before joining ATCC, Joe was at Engility where, as vice president for its National Security Systems and Solutions division, he managed three business units providing systems and software engineering to the Department of Defense, Department of Justice, and intelligence community customers. In addition, he has held leadership positions at various entities within Raytheon, Applied Signal Technology, Inc., General Dynamics, Battelle, and SRI International.
Joe earned his doctorate in inorganic chemistry from Indiana University. He remains active with the National Defense Industrial Association, the Association of the United States Army, AFCEA, and the Advanced Technical Intelligence Association.