Contact ATCC Federal Solutions
Your epidemiological and other clinical research studies are critical to your research. For over 30 years we have supported our government customers throughout the process, from planning sample collection to final disposition. We have supported clinical studies ranging from investigation of cancer and associated genetics to health and nutrition, and have processed, stored, and distributed millions of government clinical research materials including:

• Human biospecimens and their derivatives
• Cell lines / cell lysates
• Viruses and other infectious organisms
• Reagents
• Drug compounds
• Chemicals, investigational drug products, antivirals
We offer full lifecycle support to epidemiology and other clinical studies.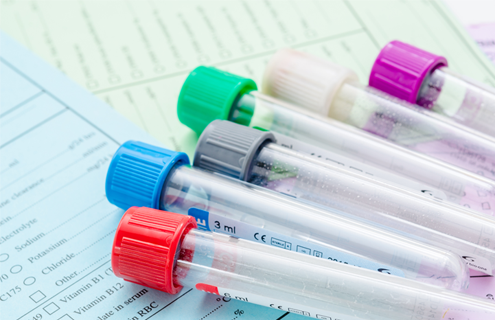 Sample collection kits
We provide clinical sites with supplies, equipment, and manuals for collecting, processing, and aliquoting biospecimens. Our Standard Operating Procedures (SOPs) are customized for each study, with consideration given to the study population, sample types, field setting, and study site staff capabilities. Quality Assurance (QA) steps are embedded throughout all activities to minimize sample variability. Collection supply shipments can be customized to include shipment of individual components, completed kits, or both.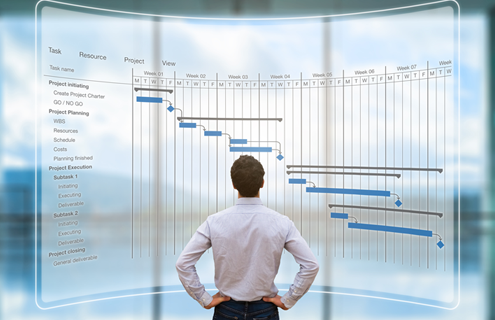 Program management
ATCC offers over 50 years of successful government contract management of clinical study support programs. Our PMP® certified project management team uses the processes, procedures and standards defined by the Project Management Institute in the Project Management Body of Knowledge (PMBOK®) as the principal guidelines for the management of all internal and external activities. Our proactive approach to program management minimizes government risk and allows for efficient, flexible support to clinical studies.

Our sample processing protocols ensure integrity of your samples. We work with clinical sites, study coordinating centers, couriers, testing laboratories, and other repositories to maintain sample integrity during shipment and document data management throughout the sample's life cycle. We also process clinical research biological samples, many on the day we receive them. This includes:

• Blood fractionation
• Nucleic acid extraction
• Nucleic acid quantitation via qPCR and ddPCR
• Aliquoting, normalization and batching / plating
• Isolation of peripheral blood mononuclear cells (PBMCs) and mononuclear cells (MNCs)
• Epstein-Barr Virus (EBV) transformation
• Expansion of primary cells
• Cryopreservation
• Methylation testing
• Custom assay design and genotyping

In addition, we provide weighing, dispensing, aliquoting, and labeling of pharmaceutical products.
Our products are subject to authentication (to verify the identity, purity and/or functionality of the material) and Quality Control (QC) tests to assure identity and performance of the material are within acceptance criteria specifications. Commonly used tests include:

• Positive and negative assay controls
• DNA purity testing
• DNA concentration determination
• DNA integrity testing
• Cell line viability assays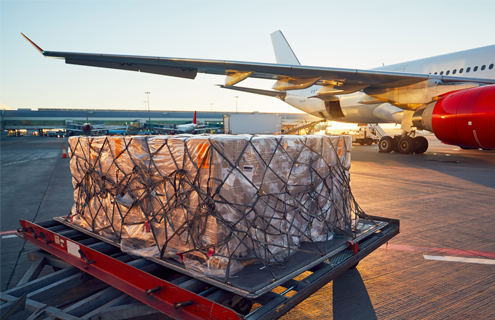 Shipping logistics and compliance
ATCC coordinates with clinical study sites, Investigators and testing laboratories to ensure proper packaging is used and cold chain is maintained during sample shipment. This includes compliance with all US Department of Transportation (DOT) regulations (49 CFR 100-185) and International Air Transport Association (IATA)/ International Civil Aviation Organization (ICAO) regulations for shipping containers, documentation, and processes. ATCC's Regulatory and Compliance Department ensures local, state, federal and international laws and regulations are followed, including obtaining licenses and permits such as:


42 CFR 71.54: Import of infectious biological agents, infectious substances or vectors of human disease

15 CFR 730-774: Export of agents listed on the Commerce Control List (CCL)

42 CFR 73, 9 CFR 121, and 7 CFR 331: Import or domestic transfer of select agents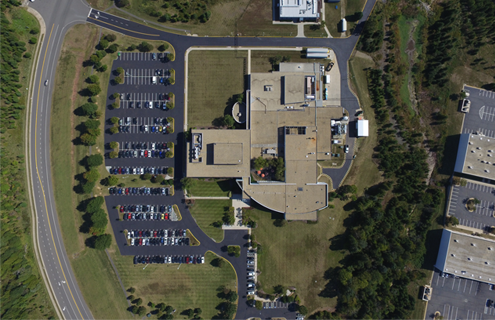 Facilities
In our state-of-the-art facilities, we store your samples under constant temperature monitoring at room temperature, +4°C, -20°C, -80°C, and liquid nitrogen (LN2). Our facilities, located throughout the Baltimore-Washington metropolitan area, minimize risk and optimize material management including receipt, testing, storage, and distribution. All our facilities are equipped with alarm systems that monitor facility-wide adverse conditions such as fires, unauthorized access, and equipment malfunctions. We have protocols in place for temperature excursion notification, back-up generators, and sample transfer. For additional sample security, we recommend that our government clients follow the best practice of storing multiple aliquots of the same sample in different storage units and/or across multiple ATCC facilities.
Since 1996, ATCC has been authorized by the Centers for Disease Control and Prevention (CDC) and United States Department of Agriculture (USDA) Animal and Plant Health Inspection Service (APHIS) to possess, use, and transfer select agents and toxins. Our existing facilities feature Biosafety Level (BSL)-1, BSL-2, BSL-2 enhanced (BSL-2+), BSL-3, and BSL-3 enhanced (BSL-3+) laboratories for production, containment, and distribution. The CDC/USDA has inspected all applicable laboratories where we are registered for work with highly pathogenic biospecimens under the United States Federal Select Agent Program.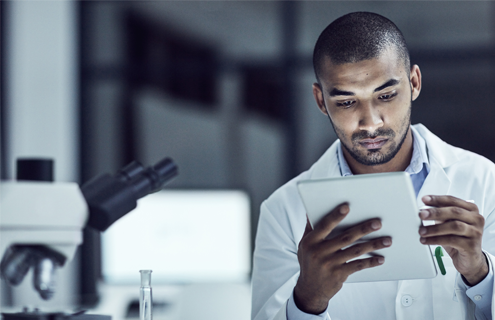 Quality management and best practices
Our clinical processing laboratories comply with Clinical Laboratory Improvement Amendments (CLIA) regulations and our International Standards Organization (ISO) 9001 accredited Quality Management System, which provides oversight of materials, data, and procedures in order to assure reliability of results and sample safety. We operate in accordance with the Office of Science and Technology Policy (OSTP) requirement for good stewardship of scientific collections by federal agencies, Office of Management and Budget (OMB) clearance, and Institutional Review Board (IRB) and confidentiality requirements. We also follow International Society for Biological and Environmental Repositories (ISBER) best practices guidelines for repository management.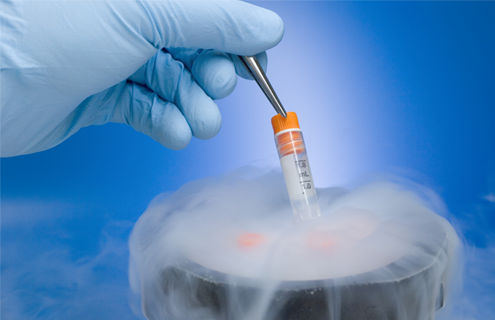 Inventory management
ATCC's modern, 21 CFR 11-compliant inventory management systems assure accountability and traceability of your government materials. Our technical teams use multiple electronic inventory management platforms, including platforms shared with government agencies, coordinating centers, clinical sites, testing laboratories, Investigators and other stakeholders, to document full life cycle sample tracking. We offer real-time, interactive access to inventory and customizable data reporting. Routine physical inventory activities confirm data accuracy. We also develop and manage dedicated website portals for government user communities that serve as a single point for registration, ordering, depositing, documents and customer service.
Clinical Study Support Contracts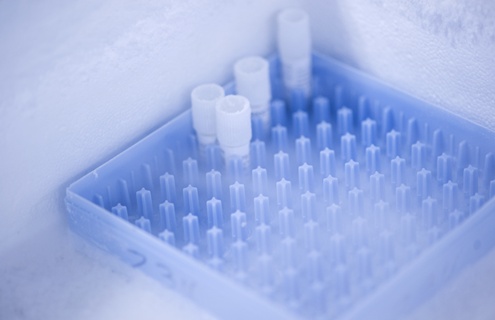 Biological Resource Support
ATCC operates and manages biological resource programs, including new product development, accessions, production, authentication, storage, and distribution.
Learn about our expertise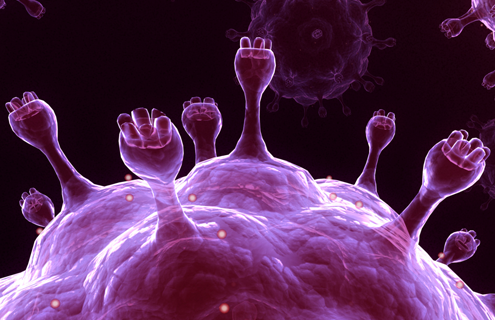 Global Health and Biodefense
ATCC supports government agencies with R&D services, subject matter expertise, diagnostic tools, and surveillance kits for infectious and chronic diseases.
Learn More
ATCC Federal Solutions
Thank you for your interest in ATCC Federal Solutions. Please fill out the form and let us help you meet your goals.
Thank you!