1954 – One of ATCC's early headquarters located at 2112 M St, Washington, DC, NW.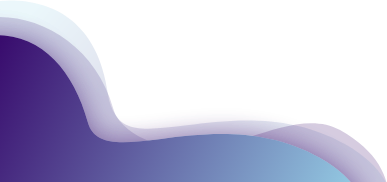 ATCC evolves from microorganism collection to global biological resource center
For 95 years, ATCC has been compelled by its deep-rooted mission to improve global public health through advancements in science.
At its inception in the 1920s, ATCC was regarded as simply a microbe culture collection, a repository of microorganisms scientists could draw from to conduct their research to make new discoveries. Today, ATCC provides the world's leading scientists with the largest and most diverse collections of biological materials, including not only microbe products but also cell products, molecular genomics tools, and nucleic acids. We've also provided services, such as cell authentication and a host of depositing resources. And we've continued to advocate for reproducibility in science, offering standards and high-quality products cited by agencies worldwide. As a result, we've become a trusted partner with members of the life science community, collaborating to improve global health and well-being and to address some of the world's greatest health threats.
As we move into the next century, we're committed to supporting science and the dedicated scientists behind it.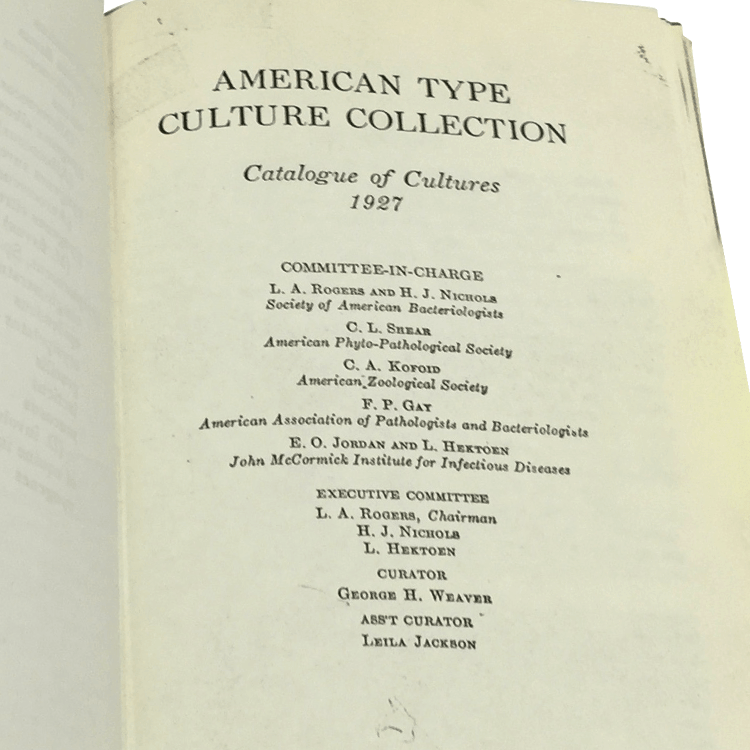 1925-27 – ATCC establishes its roots
1925 – ATCC is founded when a committee of scientists recognizes the need for a central collection of microorganisms that scientists worldwide can use to conduct their research to advance the science of microbiology.
1927 – The first ATCC catalog is published. The second edition two years later showed ATCC's emphasis on quality control, noting 650 new cultures had been added, with extensive cross-referencing for more complete information. During its first dozen years, ATCC grew to house more than 2,000 strains despite the financial straits of the Great Depression. The Rockefeller Foundation provided an additional $10,000 in 1930, and ATCC started to charge for cultures to cover costs.
1938-1959 – Cryopreservation and NCI cell line storage and distribution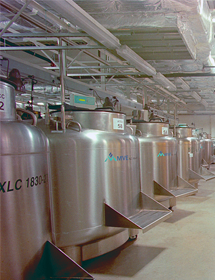 1938
Freezing and freeze-drying microorganisms became game-changing techniques that allowed researchers to compare cells' reaction to a drug at set periods after exposure. The technologies would come to be represented by iconic images of ATCC's large liquid nitrogen freezers for cultures.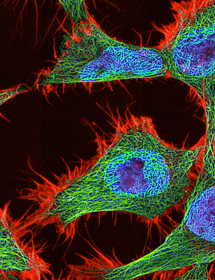 1959
The National Cancer Institute proposes a standardized collection of cell lines. ATCC is designated the storage and distribution center, and its collection of cell lines and hybridomas becomes the most extensive in the world.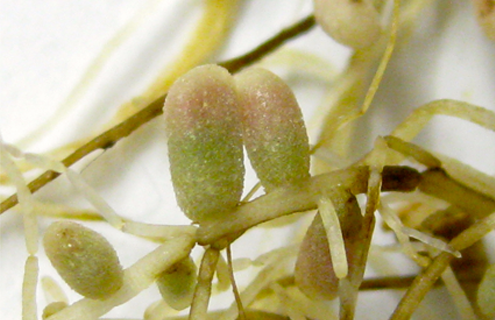 1967
Plant viruses are accepted and propagated at ATCC to support research in a variety of biomedical disciplines, from nanotechnology to vaccine development.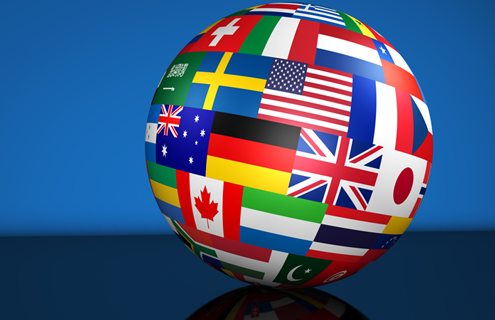 1981
ATCC accepts patent materials from countries that have signed the Budapest Treaty, although ATCC had been accepting patent culture deposits since 1949.
1993 – ATCC leader expands company's global vision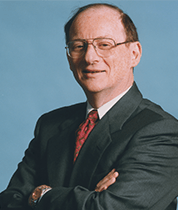 Raymond H. Cypess, DVM, PhD, named ATCC CEO and chairman
Dr. Raymond Cypess takes the helm of ATCC during the summer of 1993 with a clear purpose: To reinvigorate the organization, raise its profile in the biological sciences, and serve as a strong advocate for standards in biomaterials and information.
By the 2010s, Cypess' efforts would pay off: He would transform ATCC into a self-sustaining biological resource center and vital resource for those pursuing advances in biological sciences. He would also successfully expand the understanding about the critical role of standards in the scientific enterprise.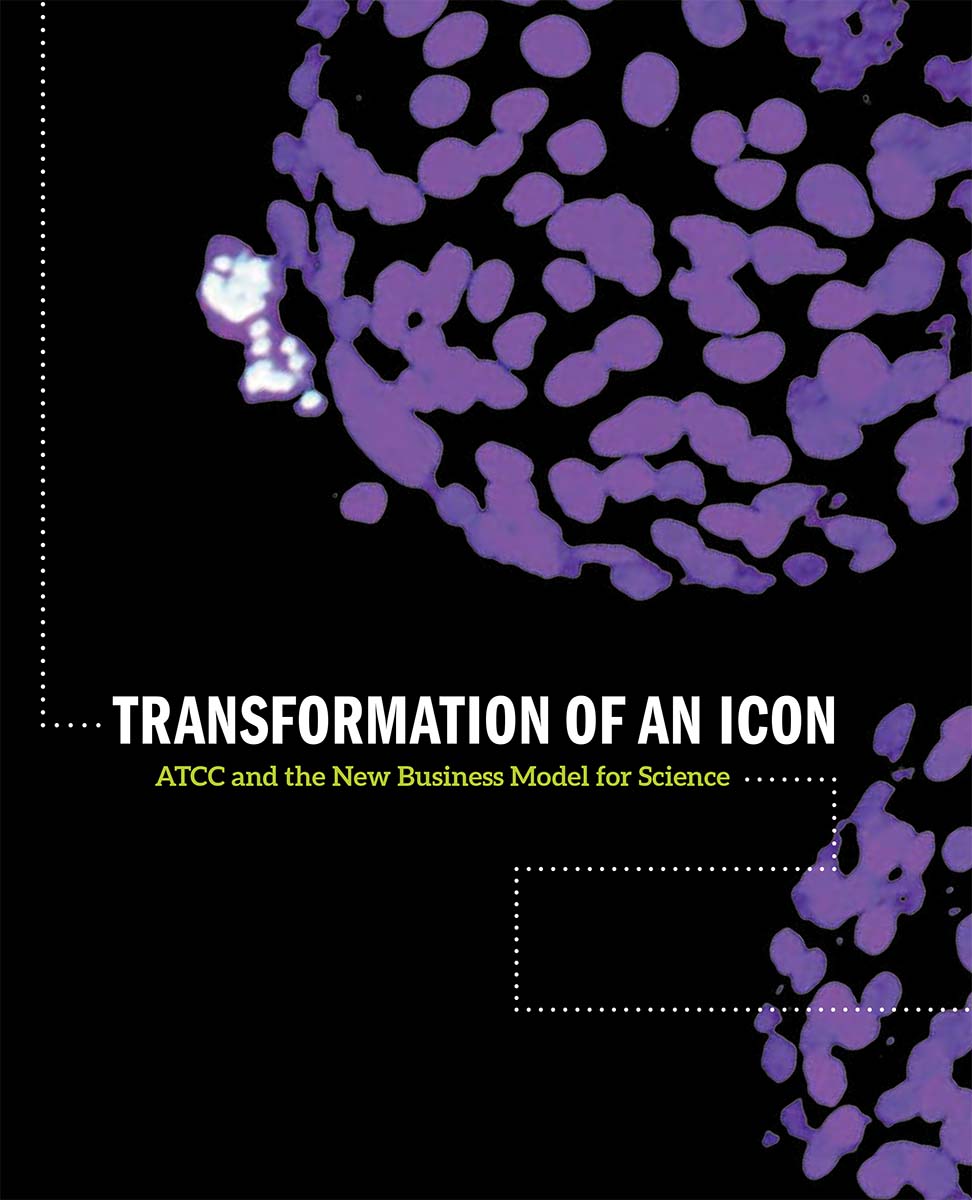 How ATCC transformed itself to serve an evolving life-science community
While Cypess would eventually guide ATCC from surviving to thriving, the journey was not an easy one. In his book Transformation of an Icon, Cypess recalls the seemingly insurmountable obstacles he saw when he first visited ATCC and interviewed for the position in 1993. ATCC was in financial crisis, struggling to survive, and plagued by aging facilities and a shaky infrastructure.
His book chronicles those challenges and how they were overcome as well as highlights the importance of science and scientific discovery. The story begins with the origins of ATCC's founding collection in 1922 – 175 strains of microorganisms that were carefully curated for more than a decade by scientists throughout the world – so that researchers could use the materials to learn more to advance science.
1997-2000 – ATCC relocates and provides vital resources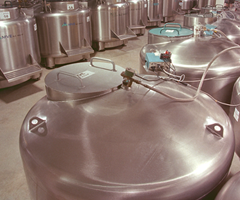 1997 – Center for Disease Control repository
Management of the CDC's reagent facility is awarded to ATCC, making it the company's first repository management contract.
1998 – ATCC finds new home
ATCC occupied several sites through the decades, each providing more space, before building and moving to its current 22-acre headquarters in Manassas, Virginia.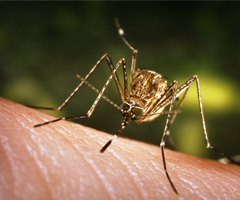 1998 – Global malaria research
ATCC is award contract to manage the Malaria Research and Reference Reagent Resource Center to fight the global threat of malaria.
2000 – ATCC develops stem cell research standards
ATCC is awarded a grant establishing the National Stem Cell Resource to standardize methodology of global stem cell research.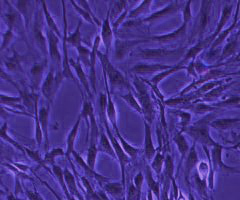 2007 – ATCC Standards accreditation by ANSI
The ATCC Standards Development Organization (ATCC SDO), an entity of ATCC, becomes the first biological resource organization to become accredited by the American National Standards Institute (ANSI) as a standards developing organization (SDO).
2010 – Research and development expands
ATCC launches major R&D and product development efforts to meet the growing needs of the life science community.
2012 – ATCC Standards on human cell line authentication and STR profiling
The ATCC SDO publishes its voluntary consensus standard, ASN-0002: "Authentication of Human Cell Lines: Standardization of STR Profiling" to help correct the long-standing problem of cell line misidentification affecting basic cell research, drug discovery, and translational medicine.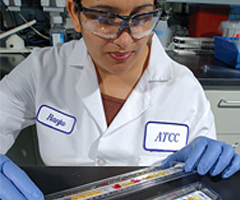 2015 – Working toward a cure for Parkinson's Disease
The Michael J. Fox Foundation for Parkinson's Research (MJFF) selects ATCC to provide vital cell lines to support research.
2017 – Providing state-of-the-art biomaterial storage
ATCC expands its biomaterials storage capability by opening its new biorepository in Gaithersburg, Maryland.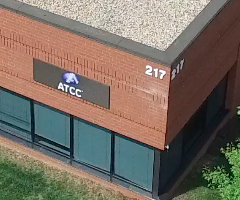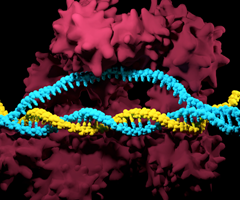 2016 – Using CRISPR for new products
ATCC announces it has licensed CRISPR/Cas9 gene editing technology from the Broad Institute of MIT and Harvard.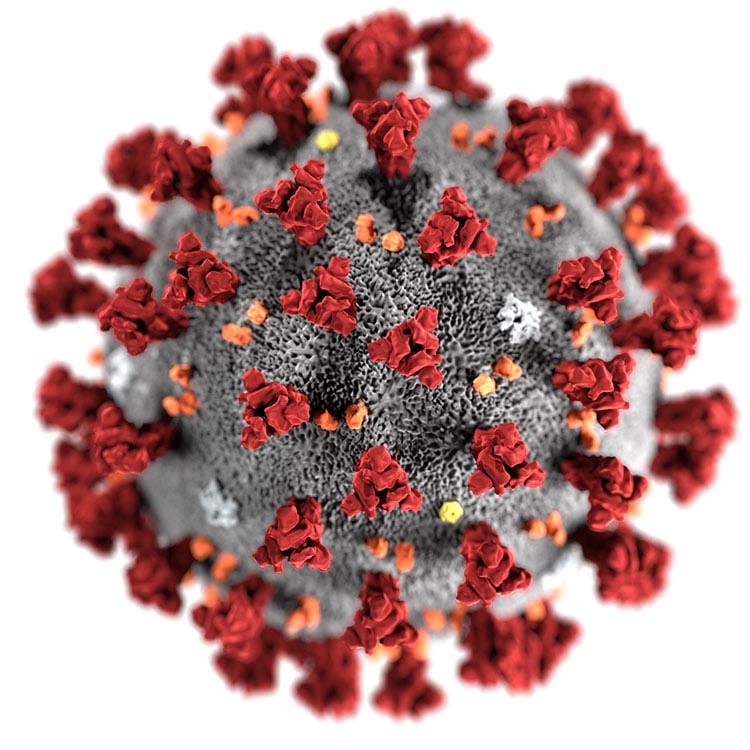 2019-Now – Supporting the global COVID-19 response
Following the outbreak of Severe acute respiratory syndrome-related coronavirus 2 (SARS-CoV-2) in December 2019, ATCC responded to the need for credible reference materials by developing four new quantitative synthetic RNA constructs for development and control of molecular-based detection assays. ATCC also acquired key SARS-CoV-2 isolates – including USA-WA1/2020, the North American reference strain, with plans to continue acquiring variants of concern in genomic and heat-inactivated formats.
2021 – Managing the HIV Reagent Program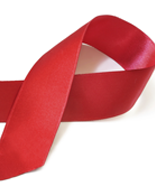 ATCC is awarded a three-year contract from the National Institute of Allergy and Infectious Diseases (NIAID) to manage and operate its HIV Reagent Program. ATCC is tasked to supply the HIV/AIDS research community with no-cost, high-quality materials supporting the development and evaluation of therapeutics, vaccines, and diagnostics.