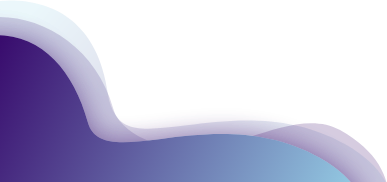 Partner with the global biological resource leader
At ATCC, we leverage our product development and program management expertise to offer standard and customized services to the scientific community. We support customers from all corners of the world—from large pharmaceutical and diagnostic companies to biotech startups. We also work with private and public entities, including:
Companies developing in vivo and in vitro research models
Molecular diagnostic companies
Regulatory agencies
Vaccine manufacturers
Universities and other nonprofits
Our vast collection of cells and microbes makes us a unique partner for your cell and microbial needs. For nearly a century, we have preserved biological materials and we have the extensive experience in biospecimen storage and cGMP storage to safely store your valuable biological materials. ATCC offers intellectual property management services and an international patent depository service. Learn more about ATCC Services terms and conditions.
Each scientific project is unique, which is why we tailor our custom services to your needs. We can help you develop, characterize, manufacture, store, and supply a variety of custom cell lines and microbes for your research, industrial, and clinical applications.
Over 95 years' experience focused solely on biomaterial storage services and management
Temperature-controlled sample storage and long-term specimen storage
Largest, most diverse collection of standardized biological materials.
Scale production from several vials up to 1000s of vials
Extract, produce, and purify related biologicals such as quantitated nucleic acids, and provide alternative formats such as cell pellets, FFPE samples and inactivated microbial strains
Customized laboratories, including BSL-3 containment facilities
Fill and finish both small and large-scale cell line production
Global reach to 150 countries and a network of distribution partners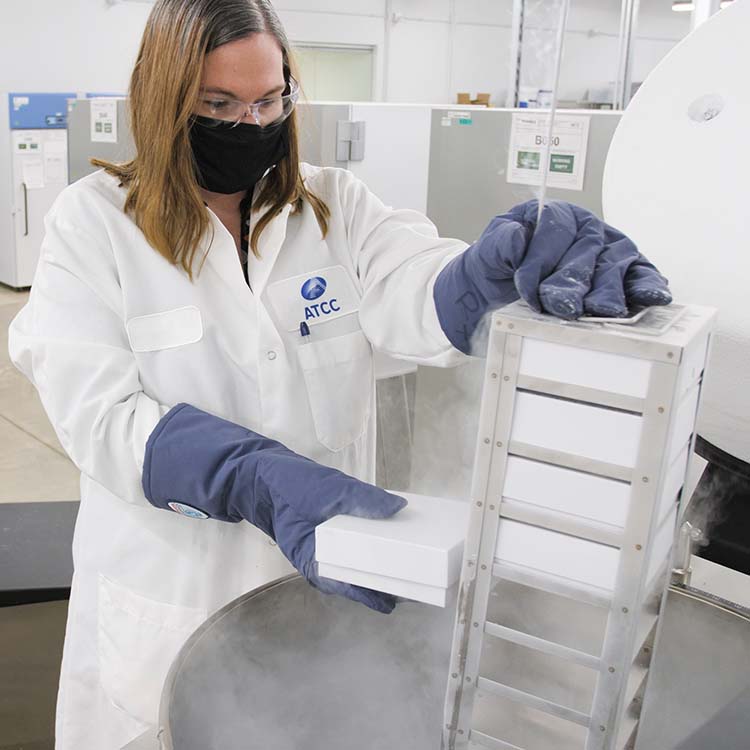 cGMP Cell Banking and Biorepository
Let ATCC take the risk out of creating and storing your working and master cell banks. From the initiation of your project to the distribution of your biological materials, ATCC is approved under current Good Manufacturing Practices (cGMP) to provide the cell banking and biorepository services you need to support each stage of your project.
Explore our capabilities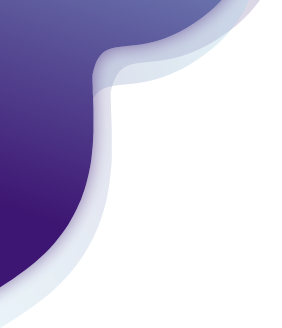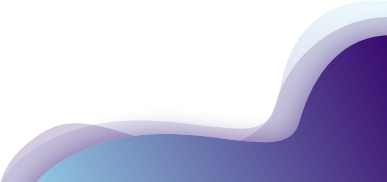 Testimonials for ATCC Services
"It was very easy for me to prepare the STR sample, since I was only spotting my cells onto FTA paper. I was satisfied with delivery time. It took only 1 week to receive a result of STR by email. I used 2 kits for 2 cell lines, both of which are provided from other laboratories. As results, one was matched A cell line with 100% and the other was B cell line with 87%. My B cell line has been passaged many times that may be occurring gene drift etc. so I felt that it is important to perform STR for own cell lines regularly."

- Dr. Toru Kiyono (MD, PhD)
Chief, division of Carcinogenesis and Cancer Prevention, National Cancer Center Research Institute
Chordoma Foundation
"Our partnership with ATCC has simplified and accelerated the way we get new chordoma cell lines to researchers. Their professional staff has demonstrated a high level of sensitivity to the quality control issues unique to our disease. By eliminating one of the key barriers standing in the way of medical progress – lack of valid cell lines – interest in and support for chordoma research is growing."
- Patty Cogswell, Chordoma Foundation
The Rare Cancer Research Foundation
"The high standards of authentication, preservation & distribution are key reasons we've chosen to partner with ATCC to preserve & distribute rare cancer cell lines. The responsive and collaborative nature of our interactions have provided a strong basis for a long-term partnership between ATCC and the Rare Cancer Research Foundation (RCRF)."
- Barbara Van Hare, Director of Foundation Partnerships,
The Rare Cancer Research Foundation
ATCC services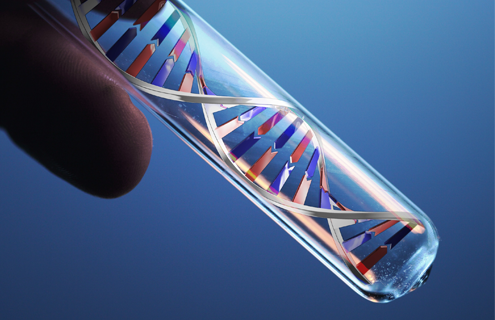 Cell Authentication
Cell authentication is essential. Skipping the authentication step can lead to lost time, money, and publications owing to cross-contamination and misidentification. ATCC can quickly confirm the identity of almost any cell line by using analytical techniques such as sterility testing, CO1, STR profiling for human or mouse cells, and mycoplasma testing so you have confidence in your research materials.
Learn more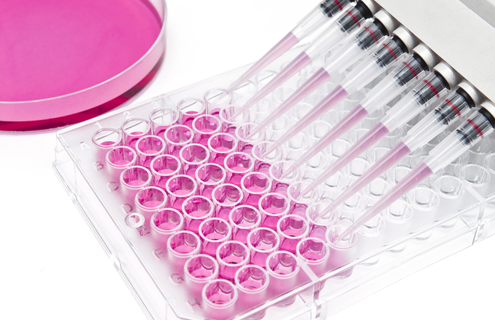 Cell Bank Production
ATCC has been the authority on cell and microbial banking for nearly 100 years. We have the facilities and the expertise to expand cell lines to create master and working cell banks for your assay needs. The cell lines can be supplied by you, or from the ATCC catalog, or from primary cells that are sourced and derived to your specifications. We can support all your Master Cell Bank and Working Cell Bank needs.
Learn More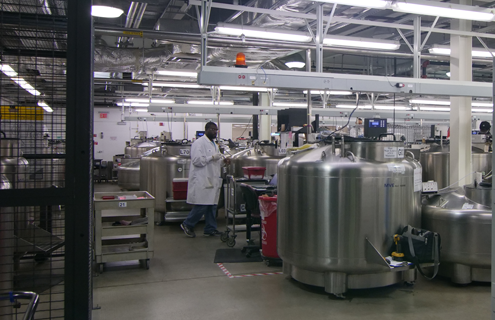 Depositing with ATCC
With nearly a century of experience in biomaterials management, we have the expertise needed to authenticate, store, maintain, and globally distribute biological samples. Materials are securely managed through a temperature-controlled supply chain, 24/7 equipment monitoring, and on-call after-hours personnel. Our deposit services include General Collection Deposit, Patent Deposit, Type Strain Deposit, and National Park Service Deposit.
Learn more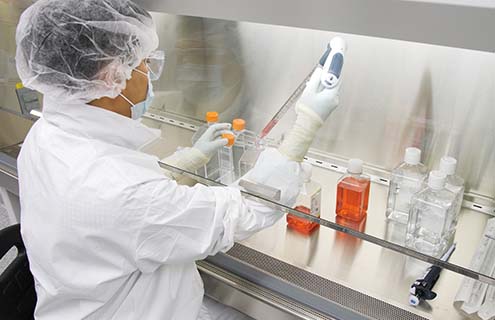 cGMP Services Webinar
For nearly a century, ATCC has been regarded as a pioneer in cell banking and storage, using the most reliable and standardized procedures and equipment to manufacture and preserve your critical biomaterials. In this webinar our scientists discuss ATCC's new cGMP services, highlighting how you can avoid time and labor intensive in-house production and eliminate associated risks and costs.
Watch the webinar