Working Cell Bank Manufacturing
Working cell banks (WCBs) are prepared from the master cell bank (MCB) under defined cell culture conditions. Quality control tests, via DNA profiling techniques, are performed to confirm that the MCB and the WCB are genetically identical, as well as to ensure the WCB is free of contaminants.
Custom Working Cell Bank Development Service Description:
• Procurement of starting material/cells (source can be ATCC, commercial vendors, or customer)
• Development of product specifications (eg, product description, total cell count concentration – total cell/mL, minimum volume/vial, estimated passage at completion)
• Working cell bank creation (expansion)
• QC testing (eg, viability, mycoplasma, sterility, etc.)
• Storage and shipment (ongoing supply)
Getting started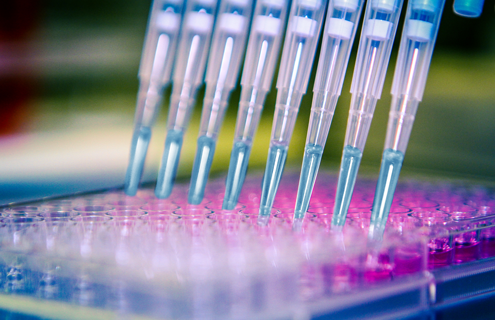 Master Cell Bank Manufacturing
Master cell Bank (MCB) development is a critical process in biological materials production. Since the quality of your final product is dependent on the quality of the cells used for its manufacturing, great care should be taken while developing master cell banks, including stem cell storage banks.
Learn more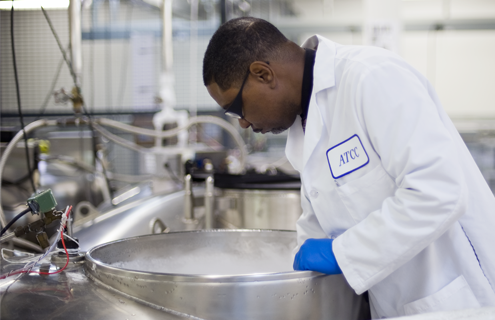 Biorepository Services
ATCC provides researchers with cGMP-compliant biorepository facilities and deposit services that enable the secure and reliable storage and management of your precious biological materials.
Learn more
Custom Working Cell Bank Services
Contact us using the form below for more information on our cell bank services, or to let us know that you are ready to start your project.
Thank you for contacting us!