The Need for Speed: Learn How Immune Checkpoint Reporter Cell Lines Can Accelerate Immunotherapeutic Development Webinar
October 19, 2023, at 12:00 PM ET
Abstract
The clinical success of immune checkpoint inhibitors for treating multiple cancer types has driven interest in streamlining the development of existing and novel checkpoint inhibitor therapies. To facilitate the large-scale screening of these compounds, we generated reporter cancer cell lines that have high endogenous expression of immune checkpoint molecules (PD-L1, CD155, and B7-H3). These reporter cell lines produce a robust, bioluminescent signal upon checkpoint blockade that can be quantified to evaluate the efficacy, potency, and dynamics of the checkpoint inhibitor. In this webinar, ATCC scientists discuss the application of these novel reporter cell lines in gamma interferon stimulation assays and immune cell co-culture assays and share insights on how these cell lines can be adopted into checkpoint reporter assay workflows.
Key Points
We created reporter-labeled tumor cell lines to help immuno-oncologists test their novel checkpoint inhibitor drug candidates.
Fundamental to their physiological relevance, these cell lines provide endogenous expression of checkpoint molecule ligands.
These cancer reporter cells contain a gamma interferon activation site (GAS)-response element upstream of the luciferase gene.
In checkpoint inhibitor screening assays, the bioluminescence signal of these cells can be readily detected and quantified to evaluate the efficacy, potency, and pharmacodynamics of the inhibitor in a screening assay.
Presenters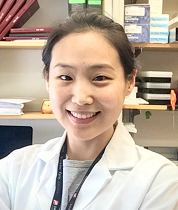 Hyeyoun Chang, PhD
Scientist, ATCC
Hyeyoun Chang, PhD, is a Scientist in the Immuno-oncology group of the R&D department at ATCC. She has extensive experience in the fields of biomedical engineering and cancer biology that focuses on drug delivery, intracellular signaling, and gene therapy. Prior to joining ATCC, Dr. Chang received her PhD in biomedical engineering from Korea University of Science and Technology and completed her postdoctoral training at Dana-Farber Cancer Institute/ Harvard Medical School.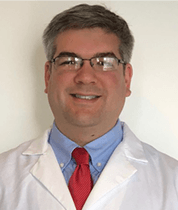 Kevin Tyo, PhD
Scientist, ATCC
Dr. Kevin Tyo is a Scientist in Research and Development at ATCC with over 10 years of experience in biological research. In his current role, Dr. Tyo develops and evaluates advanced in vitro co-culture models, as well as conducts toxicological testing. Dr. Tyo received his Ph.D. in Pharmacology and Toxicology from the University of Louisville in 2019, where he designed and tested topical drug delivery platforms that provided sustained release of antiviral therapeutics.