Immortalized Primary Cells: The Best of Both Worlds Webinar
November 02, 2023, at 12:00 PM ET
Abstract
When developing renal and cardiovascular toxicity assays, a major challenge many scientists face is ensuring the cell models used are both highly predictive of human physiology and reliable and consistent between experiments. Continuous cell lines, primary cell cultures, and stem cell–derived cultures are among the current in vitro models available to the research community. Each of these cell models has advantages and disadvantages. In this webinar, ATCC scientists will discuss our collection of immortalized primary cells, which exhibit the growth characteristics and reproducibility of a continuous cell line while maintaining the in vivo biologies of a primary cell. We will then provide application data illustrating how ATCC renal and cardiovascular cell models can be used across a range of applications including predictive toxicology and high-throughput compound screening for drug discovery and development.
Key Points
There is a lack of in vitro models that durably and correctly recapitulate in vivo physiology
Immortalized primary cells solve the problem of limited biological relevancy in cell-based assays
Our data indicate that immortalized primary cells can provide predictive models for exploring drug toxicity in renal and cardiovascular systems
Presenters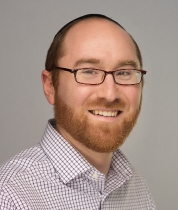 Jonathan Sagal, BS
Product Manager, Toxicology, ATCC
Mr. Jonathan Sagal is the Product Manager for the Toxicology portfolio at ATCC. He has 8 years of experience in the development and product management of scientific tools and reagents. Prior to joining ATCC, Jonathan worked as a Scientist and Product Manager at Thermo Fisher Scientific, providing technical- and customer-focused perspectives toward the development of products intended to support neuroscience and cell therapy research. Jonathan has a BS in Biochemistry from Imperial College, London. He performed biomedical research at John Hopkins University, where his work focused on the development of induced pluripotent stem cell–derived models of the central nervous system.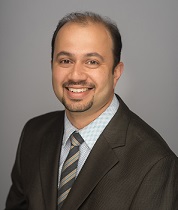 Sujoy Lahiri, PhD
Lead Scientist, R&D, ATCC
Sujoy Lahiri, PhD, is an R&D scientist in ATCC. He leads the primary cell division, working on advanced cellular models using primary cells as well as expansion of ATCC's primary cell portfolio. Dr. Lahiri has extensive knowledge in the field of toxicology and drug metabolism.