Kidney SLC Transporter Cells – Reliable Tools for Assessing Renal Solute Passage and Drug Toxicity Webinar
February 10, 2022, at 12:00 PM ET
Abstract
When developing cell based assays many toxicologists encounter challenges such as obtaining cells with high biological relevance and enough proliferative capacity to support the throughput of the assay without introducing cell variability. Additionally, while kidney membrane transporters are key to drug disposition and renal clearance, many of the current renal models lose the expression of organic anion transporter (OAT) 1 and 3 and organic cation transporter (OCT) 2 in culture. To address these issues, ATCC scientists have created physiologically relevant transporter cell models using hTERT-immortalized primary renal proximal tubule epithelial cells (RPTEC) that stably overexpress the OAT1, OCT2, or OAT3 gene. Join this webinar to see data indicating that these cell lines are provide tissue-relevant results, improved consistency over time, and predictability for clinical trials.
Key Points
There is a lack of in vitro models that durably and correctly recapitulate kidney physiology
ATCC has created kidney cell models using a well characterized hTERT-immortalized RPTEC that stably overexpress the OAT1, OCT2, or OAT3 gene
hTERT-immortalized, solute carrier protein-expressing RPTEC provide a predictive means of monitoring renal organic compound transport and toxicity
Presenter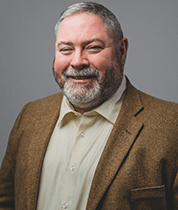 Kevin Grady, BS
Manager, Product Management, ATCC
Kevin Grady is the Manager of Product Management at ATCC. He has been with ATCC for 8 years; prior to ATCC, he held positions at Lonza as Global Product Manager and Director of Scientific Support. Kevin has a long history in the life science industry additionally serving as Director of Scientific Support at Amaxa and Manager of Technical Support at Life Technologies. Mr. Grady has always found great satisfaction in helping researchers learn how to use available products and tools to be more productive and successful in reaching their research goals.