Give Your Virus and Viral Vaccine Production a Boost with CRISPR/Cas9-Engineered Host Cells Webinar
March 10, 2022, at 12:00 PM ET
Abstract
The continual emergence of novel viral pathogens underscores the already urgent need to accelerate vaccine manufacturing processes. Current production workflows using mammalian cell systems rely on the large-scale culture of a handful of continuous cell lines that in turn produce viral particles or antigens. To help speed the antiviral vaccine development process, ATCC used CRISPR/Cas9 gene editing to increase the virus production efficiency of Vero and MDCK, some of the cell lines commonly used for viral vaccine manufacturing. These cells produce clinical viruses such as Dengue virus type 2 strain New Guinea C and Influenza A virus at titers 10-fold higher than the corresponding parental cell line, suggesting that incorporating these cells into your virus production workflow may significantly reduce the costs associated with viral vaccine manufacture.
Key Points
Most viral vaccines are manufactured in large-scale tissue culture systems using historical cell lines that are approved for vaccine manufacturing.
ATCC used CRISPR/Cas9 gene-editing techniques to increase the viral production efficiency of some of these historical cell lines.
These enhanced virus-producing cell lines have the potential to significantly reduce the costs associated with generating viral vaccines and high-titer viral stocks.
Presenters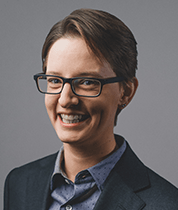 Liz Turner Gillies, PhD
Scientist, ATCC
Dr. Gillies is a scientist in Cell Biology Research and Development at ATCC. She has more than eight years of experience using CRISPR/Cas9 gene-editing technologies to create advanced tissue culture models and systems. In her current role, she leads a small team developing enhanced bioproduction cell lines, including CRISPR/Cas9-engineered cell lines for enhanced viral vaccine production. She received her PhD in Molecular Biophysics and Biochemistry from Yale in 2015.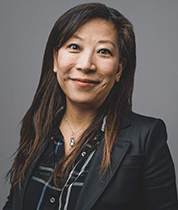 Fang Tian, PhD
Director, Biological Content, ATCC
Dr. Fang Tian, Lead Scientist, Director of Biological Content for ATCC, has extensive experience in cell biology and molecular biology. She oversees human, animal cell lines and hybridomas, and product development in the Cell Biology General Collection at ATCC. Dr. Tian was a research fellow in Massachusetts General Hospital, Harvard Medical School. She conducted postdoctoral research at the Hillman Cancer Institute of UPMC.
Produce high-titer viral stocks
ATCC used cutting-edge CRISPR/Cas9 gene-editing technology to develop STAT1 knockout and STAT1/BAX double knockout cell lines capable of producing high-titer viral stocks. Discover how these advanced biological models can be used in your vaccine and gene therapeutic development projects.
See the data