hTERT-immortalized Melanocytes – Advanced Models for Your Dermal Toxicity Studies
December 16, 2021, at 12:00 PM ET
Abstract
Drug development and toxicology studies require physiologically relevant cell models that maintain key phenotypic features. Primary cells offer one such option; however, these physiological in vitro models are not without weaknesses including donor-donor variability, loss of certain in vivo functionalities, and limited lifespan. Here we present two immortalized melanocyte cell models – hTERT neonatal melanocytes and hTERT adult melanocytes – created by the transduction of human telomerase into primary melanocytes. These models have been tested and validated for longevity and to maintain primary cell features, such as melaninogenesis. Immortalized Melanocytes can be used for performing studies of the complex process of skin pigmentation, high throughput screening, environmental/cosmetic toxicology, and basic research into cell metabolism.
Key Points
Limited donor material, lot to lot variability, and limited lifespan of in vitro models can negatively impact drug toxicity studies.
hTERT-immortalized Adult Melanocytes overcome these drawbacks and recapitulate key melanocyte features.
hTERT-immortalized Neonatal Melanocytes perform similarly to adult melanocytes and further round-out ATCC's portfolio of hTERT-immortalized cell lines.
Presenter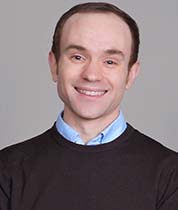 Michael Maddox
Michael Maddox is a Biologist who specializes in the development and characterization of immortalized primary cell lines. He believes that achieving greater understanding of the important aspects of biology requires reliable reproducible in vitro models. When joining ATCC in 2019 Mr. Maddox brought many years of experience in cell, molecular, and biochemical techniques from roles at several industry and academic labs. Mr. Maddox' prior experience includes technologist positions at Medix and GeneDx. He holds a Bachelor's degree in Biochemistry with honors from Seattle Pacific University and was a post baccalaureate research fellow at T Cell Biophysics Unit at the National Institutes for Health.