The rise of antimicrobial resistance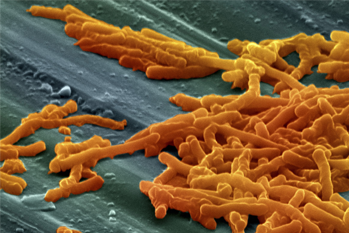 The development of antimicrobials is one of the greatest medical breakthroughs of the twentieth century. These therapeutics have revolutionized the treatment of infectious diseases and have made it possible to survive major surgery and common medical procedures. However, the emergence and global spread of antimicrobial resistance threatens the loss of these life-saving treatments.
Antimicrobial resistance occurs when microorganisms develop the ability to stop or evade the drugs designed to kill them. While this process can occur naturally over time through genetic changes, the misuse and overuse of antibiotics in humans and animals has accelerated the process. What has resulted is the rise of multidrug-resistant superbug populations that are able to persist and spread, leading to prolonged illnesses, disability, or death.
Resources for antimicrobial resistance research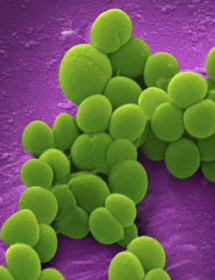 Drug-resistant strains
Antimicrobial resistance is spreading quickly—we need new treatments and we need them fast. Discover how you can elevate your drug discovery research with credible antimicrobial-resistant standards from ATCC.
Find AMR strains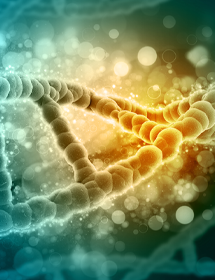 ATCC Genome Portal
The ATCC Genome Portal makes it easy to find the high-quality whole-genome sequencing data needed for your research. Using your ATCC login, you can easily search, download, and analyze thousands of reference-quality genomes.
Go to the portal
New mechanisms of resistance are continuing to emerge throughout the world, threatening our ability to treat even the most common of infections. As this global health threat grows, it is now more important than ever that researchers develop faster diagnostic tests and discover new vaccines and treatments that are effective against antimicrobial-resistant pathogens. While there have been significant efforts to develop novel antibiotics, researchers have also begun looking toward more innovative approaches to combatting infection.
Take Clostridioides difficile (formerly Clostridium difficile), for example. Infection with this bacterial pathogen is typically caused by exposure of the gut microbiome to antibiotics that disrupt the normal microflora without harming C. difficile. This allows C. difficile to proliferate in the intestine and cause disease. While C. difficile infections are often treated with antibiotics, the emergence and spread of hypervirulent and multidrug-resistant strains have made eradicating the infection difficult. To combat this, researchers have begun investigating the efficacy of more innovative approaches such as bacteriophage therapy, fecal microbiota transplantation, and monoclonal antibody therapy. While results have been promising thus far, more research is needed.
At ATCC, we are committed to supporting researchers in the fight against antimicrobial resistance. That's why we have leveraged our advanced scientific technologies and techniques to ensure that researchers have the tools needed to develop better diagnostic tools and treatments. Together, we can stop the spread of superbugs.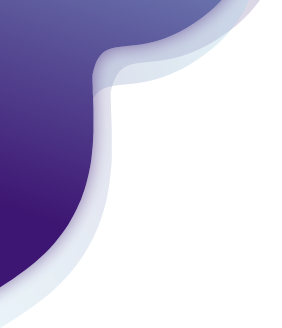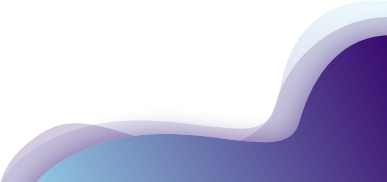 Innovative approaches to treatment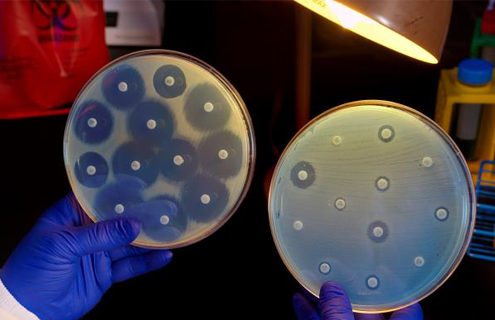 The need for new therapeutics
As the number of antibiotics effective against multidrug-resistant strains has begun to dwindle, there have been a variety of efforts made toward evaluating novel therapeutics. Read our white paper to explore some of the innovative approaches being evaluated and the importance of reference strains in their development.
Read the Whitepaper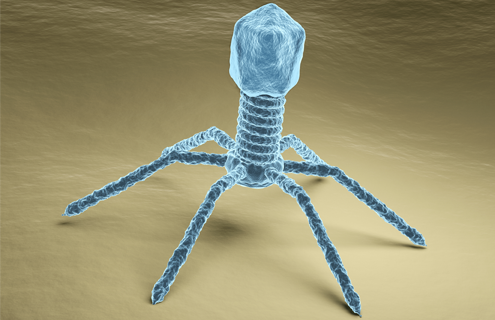 Bacteriophage therapy – An alternative approach
It is time to think outside of the box when it comes to treating antimicrobial-resistant infections. One attractive mechanism under evaluation is bacteriophage therapy, which is the use of viruses to treat bacterial infections. Download our white paper to discover more about this innovative field of research.
Learn More
Watch our webinar about the AMR health crisis