ATCC produces custom primary cells allowing you to study tissue specific characteristics on a cellular level in vitro and to develop more biologically relevant models. Healthy cells, as well as cells derived from diseased tissues such as asthma, COPD, pulmonary fibrosis, diabetes, and many other pathologies can be produced.

For each cell type, careful consideration is given to maintain broad donor diversity, robust quality control, lot-to-lot consistency, and large-scale production capacity. Laboratories that may have started to isolate primary cell culture in-house face challenges with lots not being standardized therefore, may be unable to perform inter-laboratory studies and comparisons due to variability among the reagents and procedures used to derive primary cells. ATCC's project management team will partner with you to develop custom protocols by understanding your needs, from starting tissue requirements, production, scalability, automated vialing, to storage and distribution.
What we offer you:
Custom primary cells can be produced in large lots, making them ideal for scale-up as ready-to-use cells or ready-to-store for longer term studies
By removing time dependencies with tissue procurement and isolations, we offer our customers flexibility
All tissues utilized for human primary cell derivation are ethically obtained with documented, legal permission for research use; upon request, detailed donor information can be provided both for normal and diseased cells
Characterization with full quality control testing that can include phenotyping by immunocytochemistry (ICC) or flow cytometry
Cell isolates undergo intensive characterization with relevant positive and negative markers to deliver consistent quality and purity
Robust sourcing of the tissue network ensures access to a diverse range of ethnicities and disease states
Offering reagents matched and optimized to work with each primary cell type
Manufactured in a cGTP facility compliant with regulatory guidelines

Primary Cells available for customization - we are regularly adding more!
Heart

Pulmonary artery endothelial cells
Coronary artery endothelial cells
Aortic artery endothelial cells
Aortic smooth muscle cells
Pulmonary artery smooth muscle cells
Coronary artery smooth muscle cells

Mesenchymal Stem Cells

Umbilical cord (Wharton's Jelly)
Umbilical vein endothelial cells (HUVEC)
Bone marrow
Adipose/preadipocytes

Kidney

Cortical epithelial cells
Proximal tubule epithelial cells

Skin (Neonate or Adult)

Dermal fibroblast
Keratinocytes
Melanocytes
Capillary endothelial cells

Lung

Bronchial epithelium
Small airway epithelium
Pulmonary fibroblasts
Microvascular endothelial cells
Alveolar type II cells
Alveolar macrophages

Disease States

Asthma
Emphysema/chronic bronchitis
Pulmonary fibrosis
Diabetes
Custom
Customized Donor Specifications
Age, sex, race, or medical history
Multiple cells, same donor
Custom primary cell services
Contact us using the form below for more information on our services, including custom primary cells, or to let us know that you are ready to start your project.
Thank you for your request. Our team will contact you soon!
Explore other custom services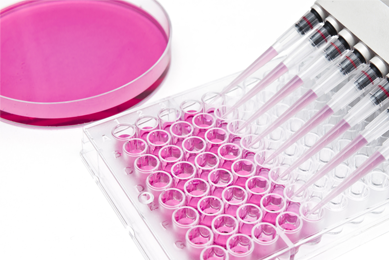 We have been the authority on cell and microbial banking for nearly 100 years. Our laboratory and storage facilities are first-in-class for the large-capacity storage of cell lines, microorganisms, and other biological materials. We can support any cell banking need and will work with you at all stages of the cell bank development process from the initiation of your project to the large-scale production of your cells and microbes.
More