Organoid Growth Media: Techniques to Help You Streamline Culture Webinar
September 29, 2022, at 12:00 PM ET
Abstract
Organoids are valuable tools to study cancer, identify and target novel therapies, and facilitate translational cancer research. These 3-D models are becoming more relevant because they can be predictive of the in vivo tumor microenvironment. In efforts to simplify organoid culture, ATCC has developed Organoid Growth Kits which comprise single-use supplements created to streamline media preparation. In this webinar, ATCC scientists discuss the human cancer models initiative (HCMI) with a specific focus on the utility of tumor-derived organoids in cancer research and drug development. Additionally we will show a video tutorial on creating organoid media using the growth kits, showing how they can reduce the time and effort required to prepare media and help ensure the successful growth of your organoids. Be sure and stick around for the informative Q&A session where our experts answer your questions.
Key Points
Clinical and sequencing data for the HCMI models are available through a linked portal to the HCMI searchable catalog and the Genomic Data Commons (GDC) Data Portal.
ATCC supports the HCMI models by offering Organoid Growth Kits that contain the necessary reagents for organoid expansion.
While 3D organoid culture may seem intimidating, careful preparation and good work instructions, such as those contained in this webinar, will start you on the path to successfully culturing this advanced type of in vitro model.
Presenters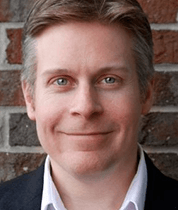 Steven Budd, MS, MBA
Product Specialist, ATCC
Steven Budd is a Product Specialist that manages the cell culture reagents at ATCC. He has 6 years of experience in the product management of scientific tools. Before that, he gained 4 years of experience in biomedical research and cell culture as a research specialist at the University of North Carolina at Chapel Hill. Mr. Budd has a M.S. in Biology from the University of North Carolina at Wilmington and an M.B.A. from North Carolina State University.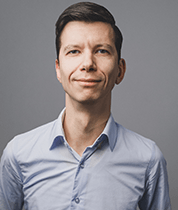 James Clinton, PhD
Lead Scientist, ATCC
James Clinton, PhD, works in new product development with a focus on primary cells and advanced, physiologically relevant culture systems using novel technologies. Previously he worked at University of California, San Diego and the La Jolla Institute for Molecular Medicine. Dr. Clinton attended Washington State University and University of California, San Diego where he studied Neuroscience.
Organoid Growth Kits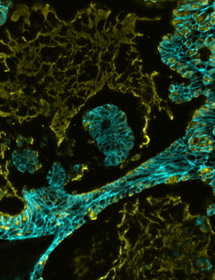 Find the right kit
Unique formulations are needed to grow different types of organoids. To simplify organoid culture, we developed a number of Organoid Growth Kits for each of ATCC's organoid subtypes to streamline media preparation.
Find your formulation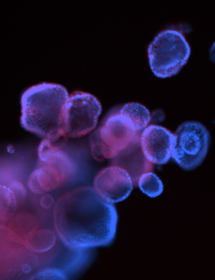 Organoids made easy
ATCC Organoid Growth Kits make it easy to subculture and grow your patient-derived organoids. Simply add the contents of the kit into your basal medium and conditioned medium, and you're ready to feed your organoids!
Start Culturing