Genomic and Synthetic Molecular Standards: Build a Better Assay Webinar
January 20, 2022, at 12:00 PM ET
Abstract
Reliable molecular controls are a critical component for assay development. However, the extraction, preparation, quality control, and quantification of microbial nucleic acids can be a time-consuming process. This is particularly true when handling cultures that require advanced biological safety procedures, such as Mycobacterium tuberculosis, or are difficult to culture, such as Norovirus. To address this need, ATCC has created molecular standards that are convenient, easy-to-use, reliable controls for quantitative nucleic acid amplification (NAAT) applications. These highly validated process controls remove the burden of culture work, nucleic acid extraction, and quantitation. This webinar covers ATCC's growing offering of molecular standards—from human pathogens to microbiome components—and shows data on the validation and potential use of these products in diagnostic assay development.
Key Points
Assay accuracy and precision are dependent on the use of high-quality standards throughout the development process.
The use of molecular standards reduces the cost, labor, and time involved with culture, extraction, and quantitation processes.
ATCC's genomic and synthetic molecular standards cover a broad range of organisms, from pathogens to microbiome components.
Presenter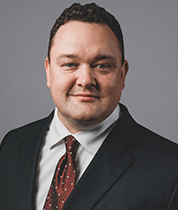 Kyle Young, MBA

Senior Product Specialist, ATCC
Kyle Young, MBA, is a Senior Product Specialist with 14 years of laboratory experience in virology and molecular biology. He has worked extensively with virus authentication at ATCC, leading several process development and improvement efforts. He has also been involved in the attainment of ISO certifications in several laboratories. He currently performs product line management work for ATCC's Microbiology collections. Mr. Young earned a BS in Biology from the University of Tennessee and an MBA from George Mason University.