Creating a Vaccine for the Tick-borne Powassan Virus
May 05, 2021, at 12:00 PM ET
Abstract
Powassan virus (POWV) is a tick-borne flavivirus circulating in North America and the Russian Far East. Powassan infection is usually asymptomatic or symptomatically mild in the majority of the people exposed. However, the virus can spread to the nervous system, resulting in severe and threatening neuroinvasive diseases such as encephalitis or meningitis. As part of our pledge to support global health, ATCC has developed a novel Powassan virus-like particle (POW-VLP)–based vaccine candidate that is designed to elicit a specific antibody response and provide viral neutralization and protection. In this webinar, we will discuss the development of the POW-VLP vaccine candidate and will provide data demonstrating its ability to induce a robust immune response and result in the production of neutralizing antibodies in murine models.
Key Points
ATCC has developed a POW-VLP–based vaccine candidate that delivers a specific antigen against the virus.
POW-VLP induced a strong antibody response against the POWV, affording 100% seroconversion in a mouse model.
Antibody response elicited by POW-VLP immunization showed a high level of neutralization activity against POWV.
Presenter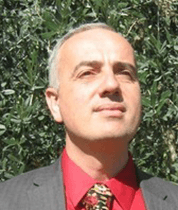 Velasco Cimica, PhD
Scientist, ATCC
Dr. Cimica is a Scientist at ATCC with over 10 years of experience working in virology. Dr. Cimica is an expert in vaccine development using virus-like particles (VLPs) for respiratory syncytial virus, dengue virus, and Zika virus, and he is currently developing VLP-based vaccine candidates for emerging viruses. He applies structural vaccinology and rational design approaches for the creation of novel and optimized vaccine candidates. In addition, Dr. Cimica has demonstrated experience in adjuvant formulation and optimization specifically for VLP-based vaccines.