Custom Services: Let ATCC's Core Competencies Ensure Your Project's Success
Nov 19, 2020 at 12:00 PM ET
Abstract
Many scientific organizations within industry, government, and academia prefer to outsource key tasks such as the characterization, derivatization, and storage of biomaterials so they can focus on research and development. Since 1925, ATCC has set the standard for the authentication, generation and production, biostorage, and distribution of vital biological materials. The ATCC team supports all stages of the custom project process, from the initial inquiry, design, and initiation of the project, to the production, characterization, packaging, storage, and distribution of the biological material. This webinar will showcase how our laboratories and biorepository are able to provide customized solutions underpinned by nearly a century of industry experience, making ATCC the preferred strategic partner for organizations that choose to outsource these critical processes.
Key Points
Learn the importance of cell authentication to support reliable and relevant research.
Learn how ATCC scientists can use their expertise to engineer the cell modifications you need to advance your research.
Learn how ATCC can produce, scale-up, store, and distribute your biomaterials under cGMP compliant conditions.
Presenters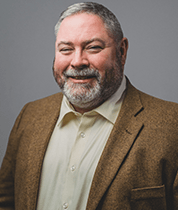 Kevin Grady, BS

Senior Product Line Business Manager, ATCC
Kevin Grady is the Senior Product Line Business Manager for Cell Biology at ATCC. He has been with ATCC for 8 years; prior to ATCC, he held positions at Lonza as Global Product Manager and Director of Scientific Support. Kevin has a long history in the life science industry additionally serving as Director of Scientific Support at Amaxa and Manager of Technical Support at Life Technologies. Mr. Grady has always found great satisfaction in helping researchers learn how to use available products and tools to be more productive and successful in reaching their research goals.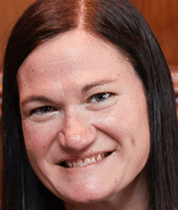 April Jeffrey, MS
Manager of Repository Operations, ATCC
April Jeffrey is the Manager of Repository Operations at ATCC, where she oversees the cGMP biorepository and the shipping, receiving, and consumables dispensary for the ATCC Gaithersburg facility. Her career in biorepository work began at SeraCare Bioservices as a repository technician and progressed to Manager of Repository Services. April then moved into more technical positions including Research Analyst and Specimen Processing Supervisor for NIAID and Medical Technologist at Walter Reed Army Institute of Research. Her educational credentials include an AS in Biology, BS in Science and Mathematics, and an MS in Environmental Biology.