Introduction to ATCC Microbiome Standards: An End-To-End Solution for the Standardization of Microbiome Research
September 07, 2017, at 12:00 PM ET
Abstract
The complexities involved in 16S rRNA and shotgun metagenomic analysis methods pose significant challenges for microbiome research. Significant biases can be introduced during PCR amplification, library preparation, sequencing, and analysis. One of the primary obstacles in assay standardization is the limited availability of reference materials. To support this need, ATCC has developed NGS Standards from fully sequenced and characterized ATCC strains. To further enhance the use of these standards, ATCC has collaborated with One Codex to develop an easy-to-use data analysis module that enables researchers to analyze both shotgun and 16S rRNA data quickly and accurately while eliminating the biases associated with data analysis. In this webinar, we will discuss the need for standards in microbiome research, the development and use of the NGS Standards, and how to analyze these standards using the One Codex data analysis platform.
Key Points
One of the primary obstacles in the standardization of microbiome assays is the limited availability of reference materials
ATCC has developed NGS Standards from fully sequenced and characterized strains for use as daily run controls and in assay development
To eliminate bias associated with data analysis, ATCC has collaborated with One Codex to combine the power of physical laboratory standards with the leading bioinformatics platform for microbial genomics
Presenters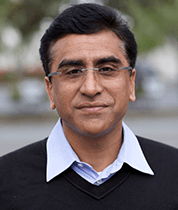 Dev Mittar, PhD
Lead Scientist, ATCC
Dev Mittar, Ph.D., is a Lead Scientist and the head of the microbiology R&D group at ATCC. At ATCC, He has been instrumental in the development of controls and standards for various infectious microorganisms with applications in the area of molecular diagnostics and clinical, food, and pharmaceutical microbiology. He led the development of NGS Standards with a goal to help researchers standardize their methods. Dr. Mittar received post-doctoral training at Weill Medical College of Cornell University and worked at BD Biosciences before joining ATCC.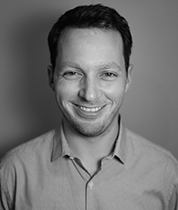 Nick Greenfield, MA
Founder & CEO, One Codex
Nick Greenfield, M.A., is the founder and CEO of One Codex, a microbial genomics software company based in San Francisco, California. One Codex is the leading microbial genomics and metagenomics platform, and has received awards from the Centers for Disease Control (CDC) and Department of Defense (DoD) as well as been recognized by the White House National Microbiome Initiative. At One Codex, Nick leads the development of the company's bioinformatics and software technology, and oversees the company's efforts in application areas including infectious disease diagnostics, microbiome R&D, and public health. Prior to One Codex, Nick worked as a software engineer and data scientist on a variety of machine learning and scientific computing problems. Nick holds a B.A. in International Relations and a M.A. in Environmental Studies from Brown University.
Have you evaluated how the format (i.e., frozen versus lyophilized) of the NGS Standards affects DNA extractability?
We compared the DNA extractability of freshly grown, frozen and lyophilized cultures that were prepared from the same starting number of cells and didn't see any significant differences in the quantity and quality of DNA recovered.
If I include the whole cell NGS Standard in my experimental procedure and discover that bias is introduced, how would I normalize that?
Using the whole cell standard could reveal several different types of bias or error:
The presence of false positives in the control library, which could potentially come from upstream contamination (e.g., "kit contaminants")
Drop out of one of the known control organisms
Bias in relative abundance/quantification; the whole cell standard is particularly useful for measuring this as it captures DNA extraction biases
The complementary analysis scorecard that is generated when using the One Codex data analysis platform is geared towards helping you understand which of the above biases you may have. By understanding which biases are present, you can make adjustments in either your wet lab or analytical protocols; this could range from computationally subtracting or masking identified "kit contaminant" organisms to modifying your DNA extraction with an eye towards your organisms of interest, etc.
The ATCC website states that it is open to discussing collaborations. What type/level of collaboration are you looking for?
We are a private, nonprofit biological resource center and research organization and our mission focuses on the acquisition, authentication, production, preservation, development, and distribution of standard reference microorganisms, cell lines, and other materials for research in the life sciences. To fulfill our mission, we collaborate with scientists in academia and industry. We are interested in developing new standards for various novel applications. Please feel free to contact us to discuss specific collaboration opportunities.