Tumor Cell Panels in Cancer Research and Drug Discovery
August 23, 2012, at 12:00 PM ET
Abstract
Human cancer cell lines have been used as essential tools in both high-throughput drug screening and detailed molecular mechanism studies. This webinar will focus on genetic characterization of human cancer cell lines currently used in laboratories. Additionally, it will introduce how to choose the best cell lines and cell line panels for biological understanding of top genetic alterations across tumor types, and for testing small molecules or biologics for cancer drug development.
Presenter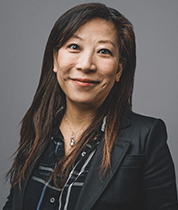 Fang Tian, PhD
Director, Biological Content, ATCC
Dr. Fang Tian, Lead Scientist, Director of Biological Content for ATCC, has extensive experience in cell biology and molecular biology. She oversees human, animal cell lines and hybridomas, and product development in the Cell Biology General Collection at ATCC. Dr. Tian was a research fellow in Massachusetts General Hospital, Harvard Medical School. She conducted postdoctoral research at the Hillman Cancer Institute of UPMC.