Next-Generation Cancer Models from the Human Cancer Models Initiative
7th Annual UPM Biomedicals Conference
Helsinki, Finland
September 15, 2021 at 8:05 am ET
Abstract
ATCC's desire to support innovative in vitro model development led to our involvement in the Human Cancer Models Initiative (HCMI), an international collaborative effort to generate 1000 new human cancer models. This initiative was born out of a recognition that currently available preclinical cancer models are often inadequate for the study of cancer biology, drug discovery, personalized therapeutics, and biomarker identification. This can be attributed to an insufficient diversity of available models as well as the realization that existing models often lack biological and genetic relevance to tumors in vivo. To address these deficiencies, advanced culture methods are being utilized to generate novel primary tissue–derived models from human cancers that are underrepresented by existing cell lines. In this presentation, we provided an overview of the HCMI and the technologies driving the development of these "next-generation" models that hold promise to transform in vitro cancer research.
Download the presentation to learn about next-generation models for cancer research
Download
Presenter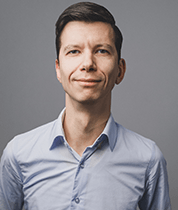 James Clinton, PhD
Lead Scientist, ATCC
James Clinton, PhD, works in new product development with a focus on primary cells and advanced, physiologically relevant culture systems using novel technologies. Previously he worked at University of California, San Diego and the La Jolla Institute for Molecular Medicine. Dr. Clinton attended Washington State University and University of California, San Diego where he studied Neuroscience.
Human Cancer Models Initiative
ATCC is collaborating with the Human Cancer Models Initiative (HCMI) to offer scientists a wide variety of next-generation 2D and 3D patient-derived in vitro cancer models, including organoids. ATCC is committed to making available a growing collection of models generated by the HCMI, which will include both common as well as rare and understudied examples of cancer from numerous tissues. These HCMI models are valuable tools to study cancer, identify and target novel therapies, and facilitate translational cancer research.
Find next-generation models