Importance of the Host Cell Line on the Sequence Fidelity of SARS-CoV-2 Genome
Poster
American Society for Virology (ASV) 2022
Madison, Wisconsin, United States
July 17, 2022
Abstract
BEI Resources has propagated over 62 isolates of SARS-CoV-2 variants for use in animal challenge studies since February 2020. African green monkey kidney cells (Vero cells) were initially used for propagating SARS-CoV-2 due to their previous use for the successful propagation of closely related human coronaviruses. Working virus stocks have shown that the sequential propagation of early isolates in Vero cells leads to critical changes in the region of the furin cleavage site in sub-populations. These changes rapidly increase in frequency within a few passages. This undesirable phenotype significantly reduces the utility of such stocks for critical vaccine and therapeutic studies in animals. We have previously reported that SARS-CoV-2 propagation in a human lung cell line (eg, Calu-3) mitigates this risk, improving the overall genetic stability of working stocks.
Using appropriate virus propagation conditions in Calu-3 to maintain an intact furin cleavage site in SARS-CoV-2 virus populations, we have successfully produced numerous working stocks of several variants of concern (VOC) and variants of interest (VOI) for researchers. However, recent studies have shown that due to a high number of mutations, the Omicron variant exhibits altered cell tropism and mode of entry compared to previous SARS-CoV-2 variants. Here, we report our experience with the propagation of Omicron isolates in Calu-3 compared to commonly used Vero E6 cells overexpressing human ACE2 and TMPRSS2 protease (Vero-AT cells). In addition to virus productivity, we monitor genetic variants using an advanced analytical pipeline capable of detecting indels and point mutations of sub-populations compared to the reference sequence. Our experience with propagating Omicron isolates indicates a much slower growth rate and a diminished ability to induce a cytopathic effect in Calu-3 cells compared to previous variants.
Download the poster to explore how using Calu-3 cells to propagate SARS-CoV-2 improves genetic stability of working stocks
Download
Presenter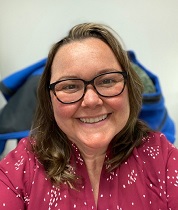 Beth Flores, BS
Lead Biologist, High Containment Biomaterials Team, ATCC
Beth Flores is a Lead Biologist at ATCC. She has been with ATCC since 2004, working in the bioproduction, virology, and high containment biomaterial departments. During this time, she briefly worked overseas at McMurdo Station Antarctica for Raytheon Polar Services.
Explore resources for SARS-CoV-2 research