Checkpoint Molecule Profiling in Tumor Cell Lines and Immune Cell Lines and Application for Immuno-oncology Drug Screening
Poster
AACR Annual Meeting 2021
Virtual Event
April 10, 2021
Abstract
The development of cancer immunotherapies has emerged as an exciting new method in treating cancer. Inhibition of immune checkpoint is one of the most promising approaches to unleash the potential of the anti-tumor immune response. Immune checkpoint blockades are monoclonal antibodies that bind to checkpoint molecules on the surface of immune and tumor cells. Tumor cells utilize immune checkpoints to suppress immune response and increase survival. There are several established and novel checkpoint molecules being studied to create cancer immune therapeutics. PD-1 (Programmable Death-1) is one of the most studied of these checkpoint molecules and is the basis for several FDA approved therapeutics on the market. Although immune checkpoint blockades have exhibited anti-tumor effects in multiple cancer types, there are still challenges to overcome such as resistance and low response rate. In addition, clinical studies have shown that the efficacy of these treatments vary depending on cancer type. There is a need for comprehensive data on the expression levels of checkpoint molecules based on cancer type, which can be utilized to guide specific treatment plans and combinations. ATCC provides the scientific community a vast portfolio of human tumor and immune cell lines. In this study, we profiled a cross-section of those cell lines with several established and novel checkpoint molecules. FACS analysis was used to evaluate expression level of the checkpoint markers including, but not limited to, PD-1, CTLA4, LAG-3, TIGIT, and VISTA. HLA typing was also performed on those cell lines. With this profiling data, we further tested the responses of the cell lines to several on-the-market immunotherapy biologics, such as Pembrolizumab (anti-PD1), Nivolumab (anti-PD1), and Ipilimumab (anti-CTLA4). In our physiological relevant checkpoint assay system, an activated human CD4+ T-cell line and primary CD8+ T-cells were co-cultured with target cell lines with the addition of a serial dilution of checkpoint blockade treatment. We were able to demonstrate T-cell proliferation and increased cytokine expression based on immunotherapy antibody treatment. In summary, this study presents a comprehensive checkpoint molecule profiling data set of T cells lines and tumor cell lines derived from various cancer types that can be used to develop custom assays, as required. The combination of established cell lines and primary T cells offers a unique and effective approach in checkpoint assay development, which provides a valuable tool for studying checkpoint molecule interactions and screening biologics as cancer immunotherapy treatments.
Presenter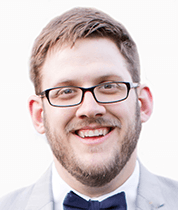 Brian Della Fera, BS
Biologist, ATCC
Brian is a Biologist at ATCC in the Translational Cell Biology division. He has extensive experience in the fields of molecular biology and immunology. His current role is creating cell lines and tools for broad applications in immuno-oncology. Brian holds a bachelor's degree in Molecular Biology from West Chester University of Pennsylvania.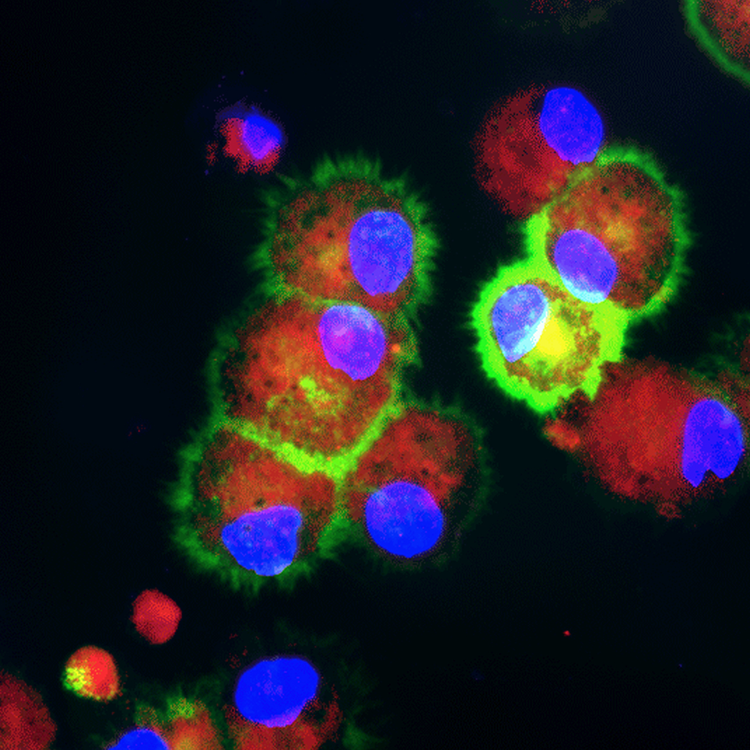 Immuno-oncology Research Tools
Cancer immunotherapy has emerged as an exciting new approach for cancer treatment, and immuno-oncology is one of the fastest growing fields in oncology. The development of immunomodulatory drugs and biologics dictate a clear need for human cell-based models to evaluate immune activation. To answer this need, ATCC provides a large collection of fully characterized and authenticated cell lines, human primary cells, and advanced cell models.
Learn more