pcDNA3L-His-CAMYEL plasmid in Escherichia coli
MBA-277 ™
Clone type

Vector

Applications

Molecular biology

Product format

Frozen

Shipping information

Escherichia coli containing the plasmid in glycerol stock

Storage conditions

-80°C or colder
Discounts may be available for our fellow nonprofit organizations.
Login
to see your price.
Generally ships within 1-3 business days
Documentation
ATCC determines the biosafety level of a material based on our risk assessment as guided by the current edition of Biosafety in Microbiological and Biomedical Laboratories (BMBL), U.S. Department of Health and Human Services. It is your responsibility to understand the hazards associated with the material per your organization's policies and procedures as well as any other applicable regulations as enforced by your local or national agencies.
Detailed product information
Characteristics
Comments

A mammalian expression vector that includes CAMYEL (cAMP sensor using YFP-Epac-RLuc), a bioluminescence resonance energy transfer (BRET) sensor.

Vector features: CMV promoter: 232-819; 6xHis: 932-949; CAMYEL: 1025-4927; bGH pA: 4978-5202; SV40 promoter: 5681-6050; Neomycin resistance: 6086-6880; SV40 pA: 7054-7184 ; Amp resistance: 8385-9245

More information on this construct may be found at the AfCS website: www.signaling-gateway.org/data/plasmid/

Mycoplasma contamination

Not detected
Vector information
Construct size (kb)

9.38

Vector name

pcDNA3L-His-CAMYEL plasmid in E. coli (plasmid)

Type of vector

expression

Markers

neoR; ampR

Primer site

T7

Promoters

Expression: CMV

Terminator

bGHpA

Transcription terminator

bGHpA
Handling information
Host

Escherichia coli Stbl2

Medium

Temperature

37°C
Quality control specifications
Sequenced data

1 GACGGATCGG GAGATCTCCC GATCCCCTAT GGTGCACTCT CAGTACAATC 51 TGCTCTGATG CCGCATAGTT AAGCCAGTAT CTGCTCCCTG CTTGTGTGTT 101 GGAGGTCGCT GAGTAGTGCG CGAGCAAAAT TTAAGCTACA ACAAGGCAAG 151 GCTTGACCGA CAATTGCATG AAGAATCTGC TTAGGGTTAG GCGTTTTGCG 201 CTGCTTCGCG ATGTACGGGC CAGATATACG CGTTGACATT GATTATTGAC 251 TAGTTATTAA TAGTAATCAA TTACGGGGTC ATTAGTTCAT AGCCCATATA 301 TGGAGTTCCG CGTTACATAA CTTACGGTAA ATGGCCCGCC TGGCTGACCG 351 CCCAACGACC CCCGCCCATT GACGTCAATA ATGACGTATG TTCCCATAGT 401 AACGCCAATA GGGACTTTCC ATTGACGTCA ATGGGTGGAG TATTTACGGT 451 AAACTGCCCA CTTGGCAGTA CATCAAGTGT ATCATATGCC AAGTACGCCC 501 CCTATTGACG TCAATGACGG TAAATGGCCC GCCTGGCATT ATGCCCAGTA 551 CATGACCTTA TGGGACTTTC CTACTTGGCA GTACATCTAC GTATTAGTCA 601 TCGCTATTAC CATGGTGATG CGGTTTTGGC AGTACATCAA TGGGCGTGGA 651 TAGCGGTTTG ACTCACGGGG ATTTCCAAGT CTCCACCCCA TTGACGTCAA 701 TGGGAGTTTG TTTTGGCACC AAAATCAACG GGACTTTCCA AAATGTCGTA 751 ACAACTCCGC CCCATTGACG CAAATGGGCG GTAGGCGTGT ACGGTGGGAG 801 GTCTATATAA GCAGAGCTCT CTGGCTAACT AGAGAACCCA CTGCTTACTG 851 GCTTATCGAA ATTAATACGA CTCACTATAG GGAGACCCAA GCTGGCTAGC 901 GTTTAAACTT AAGCTTACCA TGGGGGGTTC TCATCATCAT CATCATCATG 951 GTATGGCTAG CATGACTGGT GGACAGCAAA TGGGTCGGGA TCTGTACGAC 1001 GATGACGATA AGGTACCAGG ATCCATGATC ACTCTCGGCA TGGACGAGCT 1051 GTACAAGGGT GGCAGCGGTG GCATGGTGAG CAAGGGCGAG GAGCTGTTCA 1101 CCGGGGTGGT GCCCATCCTG GTCGAGCTGG ACGGCGACGT AAACGGCCAC 1151 AAGTTCAGCG TGTCCGGCGA GGGCGAGGGC GATGCCACCT ACGGCAAGCT 1201 GACCCTGAAG TTCATCTGCA CCACCGGCAA GCTGCCCGTG CCCTGGCCCA 1251 CCCTCGTGAC CACCTTCGGC TACGGCCTGA TGTGCTTCGC CCGCTACCCC 1301 GACCACATGA AGCAGCACGA CTTCTTCAAG TCCGCCATGC CCGAAGGCTA 1351 CGTCCAGGAG CGCACCATCT TCTTCAAGGA CGACGGCAAC TACAAGACCC 1401 GCGCCGAGGT GAAGTTCGAG GGCGACACCC TGGTGAACCG CATCGAGCTG 1451 AAGGGCATCG ACTTCAAGGA GGACGGCAAC ATCCTGGGGC ACAAGCTGGA 1501 GTACAACTAC AACAGCCACA ACGTCTATAT CATGGCCGAC AAGCAGAAGA 1551 ACGGCATCAA GGTGAACTTC AAGATCCGCC ACAACATCGA GGACGGCAGC 1601 GTGCAGCTCG CCGACCACTA CCAGCAGAAC ACCCCCATCG GCGACGGCCC 1651 CGTGCTGCTG CCCGACAACC ACTACCTGAG CTACCAGTCC AAGCTGAGCA 1701 AAGACCCCAA CGAGAAGCGC GATCACATGG TCCTGCTGGA GTTCGTGACC 1751 GCCGCCGGGC TCGCCGCCGG GCTCCGCGGA CCCGAGCCCG TGGGAACTCA 1801 TGAGATGGAG GAGGAGTTGG CCGAAGCTGT GGCCCTGCTC TCCCAGCGGG 1851 GGCCTGACGC CCTGCTCACT GTGGCACTTC GAAAGCCCCC AGGTCAGCGC 1901 ACGGATGAAG AGCTGGACCT CATCTTTGAG GAGCTGCTGC ACATCAAGGC 1951 TGTGGCCCAC CTCTCCAACT CGGTGAAGCG AGAATTAGCG GCTGTTCTGC 2001 TCTTTGAACC ACACAGCAAG GCAGGGACCG TGTTGTTCAG CCAGGGGGAC 2051 AAGGGCACTT CGTGGTACAT TATCTGGAAG GGATCTGTCA ACGTGGTGAC 2101 CCATGGCAAG GGGCTGGTGA CCACCCTGCA TGAGGGAGAT GATTTTGGAC 2151 AGCTGGCTCT GGTGAATGAT GCACCCCGGG CAGCCACCAT CATCCTGCGA 2201 GAAGACAACT GTCATTTCCT GCGTGTGGAC AAGCAGGACT TCAACCGTAT 2251 CATCAAGGAT GTGGAGGCAA AGACCATGCG GCTGGAAGAA CATGGCAAAG 2301 TGGTGCTGGT GCTGGAGAGA GCCTCTCAGG GCGCCGGCCC TTCCCGACCC 2351 CCAACCCCAG GCAGGAACCG GTATACAGTG ATGTCTGGCA CCCCAGAGAA 2401 GATCCTAGAG CTTCTGTTGG AGGCCATGGG ACCAGATTCC AGTGCTCATG 2451 ACCCAACAGA GACATTCCTC AGCGACTTCC TCCTGACCCA CAGGGTCTTC 2501 ATGCCCAGCG CCCAACTCTG CGCTGCCCTT CTGCACCACT TCCATGTGGA 2551 GCCTGCGGGT GGCAGCGAGC AGGAGCGCAG CACCTACGTC TGCAACAAGA 2601 GGCAGCAGAT CTTGCGGCTG GTCAGCCAGT GGGTGGCCCT GTATGGCTCC 2651 ATGCTCCACA CTGACCCTGT GGCCACCAGC TTCCTCCAGA AACTCTCAGA 2701 CCTGGTGGGC AGGGACACCC GACTCAGCAA CCTGCTGAGG GAGCAGTGGC 2751 CAGAGAGGCG GCGATGCCAC AGGTTGGAGA ATGGCTGTGG GAATGCATCT 2801 CCTCAGATGA AGGCCCGGAA CTTGCCTGTT TGGCTCCCCA ACCAGGACGA 2851 GCCCCTTCCT GGCAGCAGCT GTGCCATCCA AGTTGGGGAT AAAGTCCCCT 2901 ATGACATCTG CCGGCCAGAC CACTCAGTGT TGACCCTGCA GCTGCCTGTG 2951 ACAGCCTCCG TGAGAGAGGT GATGGCAGCG TTGGCCCAGG AGGATGGCTG 3001 GACCAAGGGG CAGGTGCTGG TGAAGGTCAA TTCTGCAGGT GATGCCATTG 3051 GCCTGCAGCC AGATGCCCGT GGTGTGGCCA CATCTCTGGG GCTCAATGAG 3101 CGTCTCTTTG TTGTCAACCC ACAGGAAGCG CATGAGCTGA TCCCACACCC 3151 TGACCAGCTG GGGCCCACTG TGGGCTCTGC TGAGGGGCTG GACCTGGTGA 3201 GTGCCAAGGA CCTGGCAGGC CAGCTGACGG ACCACGACTG GAGCCTCTTC 3251 AACAGTATCC ACCAGGTGGA GCTGATCCAC TATGTGCTGG GCCCCCAGCA 3301 TCTGCGGGAT GTCACCACCG CCAACCTGGA GCGCTTCATG CGCCGCTTCA 3351 ATGAGCTGCA GTACTGGGTG GCCACCGAGC TGTGTCTCTG CCCCGTGCCC 3401 GGCCCCCGGG CCCAGCTGCT CAGGAAGTTC ATTAAGCTGG CGGCCCACCT 3451 CAAGGAGCAG AAGAATCTCA ATTCCTTCTT TGCCGTCATG TTTGGCCTCA 3501 GCAACTCGGC CATCAGCCGC CTAGCCCACA CCTGGGAGCG GCTGCCCCAC 3551 AAAGTCCGGA AGCTGTACTC CGCCCTCGAG AGGCTGCTGG ATCCCTCATG 3601 GAACCACCGG GTATACCGAC TGGCCCTCGC CAAGCTCTCC CCTCCTGTCA 3651 TCCCCTTCAT GCCCCTTCTT CTCAAAGACA TGGCCGCCAT TCATGAGGGA 3701 AACCACACAC TAGTGGAGAA TCTCATCAAC TTTGAGAAGA TGAGAATGAT 3751 GGCCAGAGCC GCGCGGATGC TGCACCACTG CCGAAGCCAC AACCCTGTGC 3801 CTCTCTCACC ACTCAGAAGC CGAGTTTCCC ACCTCCACGA GGACAGCCAG 3851 GTGGCGAGGA TTTCCACATG CTCGGAGCAG TCCCTGAGCA CCCGGAGTCC 3901 AGCCAGCACC TGGGCTTATG TCCAGCAGCT GAAGGTCATT GACAACCAGC 3951 GGGAACTCTC CCGCCTCTCC CGAGAGCTGG AGCCAGAATT CATGGCTTCC 4001 AAGGTGTACG ACCCCGAGCA GAGGAAGAGG ATGATCACCG GCCCCCAGTG 4051 GTGGGCCAGG TGCAAGCAGA TGAACGTGCT GGACAGCTTC ATCAACTACT 4101 ACGACAGCGA GAAGCACGCC GAGAACGCCG TGATCTTCCT GCACGGCAAC 4151 GCCGCTAGCA GCTACCTGTG GAGGCACGTG GTGCCCCACA TCGAGCCCGT 4201 GGCCAGGTGC ATCATCCCCG ATCTGATCGG CATGGGCAAG AGCGGCAAGA 4251 GCGGCAACGG CAGCTACAGG CTGCTGGACC ACTACAAGTA CCTGACCGCC 4301 TGGTTCGAGC TCCTGAACCT GCCCAAGAAG ATCATCTTCG TGGGCCACGA 4351 CTGGGGCGCC TGCCTGGCCT TCCACTACAG CTACGAGCAC CAGGACAAGA 4401 TCAAGGCCAT CGTGCACGCC GAGAGCGTGG TGGACGTGAT CGAGAGCTGG 4451 GACGAGTGGC CAGACATCGA GGAGGACATC GCCCTGATCA AGAGCGAGGA 4501 GGGCGAGAAG ATGGTGCTGG AGAACAACTT CTTCGTGGAG ACCATGCTGC 4551 CCAGCAAGAT CATGAGAAAG CTGGAGCCCG AGGAGTTCGC CGCCTACCTG 4601 GAGCCCTTCA AGGAGAAGGG CGAGGTGAGA AGACCCACCC TGAGCTGGCC 4651 CAGAGAGATC CCCCTGGTGA AGGGCGGCAA GCCCGACGTG GTGCAGATCG 4701 TGAGAAACTA CAACGCCTAC CTGAGAGCCA GCGACGACCT GCCCAAGATG 4751 TTCATCGAGA GCGACCCCGG CTTCTTCAGC AACGCCATCG TGGAGGGCGC 4801 CAAGAAGTTC CCCAACACCG AGTTCGTGAA GGTGAAGGGC CTGCACTTCA 4851 GCCAGGAGGA CGCCCCCGAC GAGATGGGCA AGTACATCAA GAGCTTCGTG 4901 GAGAGAGTGC TGAAGAACGA GCAGTAAGCG GCCGCTCGAG TCTAGAGGGC 4951 CCGTTTAAAC CCGCTGATCA GCCTCGACTG TGCCTTCTAG TTGCCAGCCA 5001 TCTGTTGTTT GCCCCTCCCC CGTGCCTTCC TTGACCCTGG AAGGTGCCAC 5051 TCCCACTGTC CTTTCCTAAT AAAATGAGGA AATTGCATCG CATTGTCTGA 5101 GTAGGTGTCA TTCTATTCTG GGGGGTGGGG TGGGGCAGGA CAGCAAGGGG 5151 GAGGATTGGG AAGACAATAG CAGGCATGCT GGGGATGCGG TGGGCTCTAT 5201 GGCTTCTGAG GCGGAAAGAA CCAGCTGGGG CTCTAGGGGG TATCCCCACG 5251 CGCCCTGTAG CGGCGCATTA AGCGCGGCGG GTGTGGTGGT TACGCGCAGC 5301 GTGACCGCTA CACTTGCCAG CGCCCTAGCG CCCGCTCCTT TCGCTTTCTT 5351 CCCTTCCTTT CTCGCCACGT TCGCCGGCTT TCCCCGTCAA GCTCTAAATC 5401 GGGGGCTCCC TTTAGGGTTC CGATTTAGTG CTTTACGGCA CCTCGACCCC 5451 AAAAAACTTG ATTAGGGTGA TGGTTCACGT AGTGGGCCAT CGCCCTGATA 5501 GACGGTTTTT CGCCCTTTGA CGTTGGAGTC CACGTTCTTT AATAGTGGAC 5551 TCTTGTTCCA AACTGGAACA ACACTCAACC CTATCTCGGT CTATTCTTTT 5601 GATTTATAAG GGATTTTGCC GATTTCGGCC TATTGGTTAA AAAATGAGCT 5651 GATTTAACAA AAATTTAACG CGAATTAATT CTGTGGAATG TGTGTCAGTT 5701 AGGGTGTGGA AAGTCCCCAG GCTCCCCAGC AGGCAGAAGT ATGCAAAGCA 5751 TGCATCTCAA TTAGTCAGCA ACCAGGTGTG GAAAGTCCCC AGGCTCCCCA 5801 GCAGGCAGAA GTATGCAAAG CATGCATCTC AATTAGTCAG CAACCATAGT 5851 CCCGCCCCTA ACTCCGCCCA TCCCGCCCCT AACTCCGCCC AGTTCCGCCC 5901 ATTCTCCGCC CCATGGCTGA CTAATTTTTT TTATTTATGC AGAGGCCGAG 5951 GCCGCCTCTG CCTCTGAGCT ATTCCAGAAG TAGTGAGGAG GCTTTTTTGG 6001 AGGCCTAGGC TTTTGCAAAA AGCTCCCGGG AGCTTGTATA TCCATTTTCG 6051 GATCTGATCA AGAGACAGGA TGAGGATCGT TTCGCATGAT TGAACAAGAT 6101 GGATTGCACG CAGGTTCTCC GGCCGCTTGG GTGGAGAGGC TATTCGGCTA 6151 TGACTGGGCA CAACAGACAA TCGGCTGCTC TGATGCCGCC GTGTTCCGGC 6201 TGTCAGCGCA GGGGCGCCCG GTTCTTTTTG TCAAGACCGA CCTGTCCGGT 6251 GCCCTGAATG AACTGCAGGA CGAGGCAGCG CGGCTATCGT GGCTGGCCAC 6301 GACGGGCGTT CCTTGCGCAG CTGTGCTCGA CGTTGTCACT GAAGCGGGAA 6351 GGGACTGGCT GCTATTGGGC GAAGTGCCGG GGCAGGATCT CCTGTCATCT 6401 CACCTTGCTC CTGCCGAGAA AGTATCCATC ATGGCTGATG CAATGCGGCG 6451 GCTGCATACG CTTGATCCGG CTACCTGCCC ATTCGACCAC CAAGCGAAAC 6501 ATCGCATCGA GCGAGCACGT ACTCGGATGG AAGCCGGTCT TGTCGATCAG 6551 GATGATCTGG ACGAAGAGCA TCAGGGGCTC GCGCCAGCCG AACTGTTCGC 6601 CAGGCTCAAG GCGCGCATGC CCGACGGCGA GGATCTCGTC GTGACCCATG 6651 GCGATGCCTG CTTGCCGAAT ATCATGGTGG AAAATGGCCG CTTTTCTGGA 6701 TTCATCGACT GTGGCCGGCT GGGTGTGGCG GACCGCTATC AGGACATAGC 6751 GTTGGCTACC CGTGATATTG CTGAAGAGCT TGGCGGCGAA TGGGCTGACC 6801 GCTTCCTCGT GCTTTACGGT ATCGCCGCTC CCGATTCGCA GCGCATCGCC 6851 TTCTATCGCC TTCTTGACGA GTTCTTCTGA GCGGGACTCT GGGGTTCGAA 6901 ATGACCGACC AAGCGACGCC CAACCTGCCA TCACGAGATT TCGATTCCAC 6951 CGCCGCCTTC TATGAAAGGT TGGGCTTCGG AATCGTTTTC CGGGACGCCG 7001 GCTGGATGAT CCTCCAGCGC GGGGATCTCA TGCTGGAGTT CTTCGCCCAC 7051 CCCAACTTGT TTATTGCAGC TTATAATGGT TACAAATAAA GCAATAGCAT 7101 CACAAATTTC ACAAATAAAG CATTTTTTTC ACTGCATTCT AGTTGTGGTT 7151 TGTCCAAACT CATCAATGTA TCTTATCATG TCTGTATACC GTCGACCTCT 7201 AGCTAGAGCT TGGCGTAATC ATGGTCATAG CTGTTTCCTG TGTGAAATTG 7251 TTATCCGCTC ACAATTCCAC ACAACATACG AGCCGGAAGC ATAAAGTGTA 7301 AAGCCTGGGG TGCCTAATGA GTGAGCTAAC TCACATTAAT TGCGTTGCGC 7351 TCACTGCCCG CTTTCCAGTC GGGAAACCTG TCGTGCCAGC TGCATTAATG 7401 AATCGGCCAA CGCGCGGGGA GAGGCGGTTT GCGTATTGGG CGCTCTTCCG 7451 CTTCCTCGCT CACTGACTCG CTGCGCTCGG TCGTTCGGCT GCGGCGAGCG 7501 GTATCAGCTC ACTCAAAGGC GGTAATACGG TTATCCACAG AATCAGGGGA 7551 TAACGCAGGA AAGAACATGT GAGCAAAAGG CCAGCAAAAG GCCAGGAACC 7601 GTAAAAAGGC CGCGTTGCTG GCGTTTTTCC ATAGGCTCCG CCCCCCTGAC 7651 GAGCATCACA AAAATCGACG CTCAAGTCAG AGGTGGCGAA ACCCGACAGG 7701 ACTATAAAGA TACCAGGCGT TTCCCCCTGG AAGCTCCCTC GTGCGCTCTC 7751 CTGTTCCGAC CCTGCCGCTT ACCGGATACC TGTCCGCCTT TCTCCCTTCG 7801 GGAAGCGTGG CGCTTTCTCA TAGCTCACGC TGTAGGTATC TCAGTTCGGT 7851 GTAGGTCGTT CGCTCCAAGC TGGGCTGTGT GCACGAACCC CCCGTTCAGC 7901 CCGACCGCTG CGCCTTATCC GGTAACTATC GTCTTGAGTC CAACCCGGTA 7951 AGACACGACT TATCGCCACT GGCAGCAGCC ACTGGTAACA GGATTAGCAG 8001 AGCGAGGTAT GTAGGCGGTG CTACAGAGTT CTTGAAGTGG TGGCCTAACT 8051 ACGGCTACAC TAGAAGAACA GTATTTGGTA TCTGCGCTCT GCTGAAGCCA 8101 GTTACCTTCG GAAAAAGAGT TGGTAGCTCT TGATCCGGCA AACAAACCAC 8151 CGCTGGTAGC GGTGGTTTTT TTGTTTGCAA GCAGCAGATT ACGCGCAGAA 8201 AAAAAGGATC TCAAGAAGAT CCTTTGATCT TTTCTACGGG GTCTGACGCT 8251 CAGTGGAACG AAAACTCACG TTAAGGGATT TTGGTCATGA GATTATCAAA 8301 AAGGATCTTC ACCTAGATCC TTTTAAATTA AAAATGAAGT TTTAAATCAA 8351 TCTAAAGTAT ATATGAGTAA ACTTGGTCTG ACAGTTACCA ATGCTTAATC 8401 AGTGAGGCAC CTATCTCAGC GATCTGTCTA TTTCGTTCAT CCATAGTTGC 8451 CTGACTCCCC GTCGTGTAGA TAACTACGAT ACGGGAGGGC TTACCATCTG 8501 GCCCCAGTGC TGCAATGATA CCGCGAGACC CACGCTCACC GGCTCCAGAT 8551 TTATCAGCAA TAAACCAGCC AGCCGGAAGG GCCGAGCGCA GAAGTGGTCC 8601 TGCAACTTTA TCCGCCTCCA TCCAGTCTAT TAATTGTTGC CGGGAAGCTA 8651 GAGTAAGTAG TTCGCCAGTT AATAGTTTGC GCAACGTTGT TGCCATTGCT 8701 ACAGGCATCG TGGTGTCACG CTCGTCGTTT GGTATGGCTT CATTCAGCTC 8751 CGGTTCCCAA CGATCAAGGC GAGTTACATG ATCCCCCATG TTGTGCAAAA 8801 AAGCGGTTAG CTCCTTCGGT CCTCCGATCG TTGTCAGAAG TAAGTTGGCC 8851 GCAGTGTTAT CACTCATGGT TATGGCAGCA CTGCATAATT CTCTTACTGT 8901 CATGCCATCC GTAAGATGCT TTTCTGTGAC TGGTGAGTAC TCAACCAAGT 8951 CATTCTGAGA ATAGTGTATG CGGCGACCGA GTTGCTCTTG CCCGGCGTCA 9001 ATACGGGATA ATACCGCGCC ACATAGCAGA ACTTTAAAAG TGCTCATCAT 9051 TGGAAAACGT TCTTCGGGGC GAAAACTCTC AAGGATCTTA CCGCTGTTGA 9101 GATCCAGTTC GATGTAACCC ACTCGTGCAC CCAACTGATC TTCAGCATCT 9151 TTTACTTTCA CCAGCGTTTC TGGGTGAGCA AAAACAGGAA GGCAAAATGC 9201 CGCAAAAAAG GGAATAAGGG CGACACGGAA ATGTTGAATA CTCATACTCT 9251 TCCTTTTTCA ATATTATTGA AGCATTTATC AGGGTTATTG TCTCATGAGC 9301 GGATACATAT TTGAATGTAT TTAGAAAAAT AAACAAATAG GGGTTCCGCG 9351 CACATTTCCC CGAAAAGTGC CACCTGACGT C
Legal disclaimers
Intended use

This product is intended for laboratory research use only. It is not intended for any animal or human therapeutic use, any human or animal consumption, or any diagnostic use.

Warranty

The product is provided 'AS IS' and the viability of ATCC® products is warranted for 30 days from the date of shipment, provided that the customer has stored and handled the product according to the information included on the product information sheet, website, and Certificate of Analysis. For living cultures, ATCC lists the media formulation and reagents that have been found to be effective for the product. While other unspecified media and reagents may also produce satisfactory results, a change in the ATCC and/or depositor-recommended protocols may affect the recovery, growth, and/or function of the product. If an alternative medium formulation or reagent is used, the ATCC warranty for viability is no longer valid. Except as expressly set forth herein, no other warranties of any kind are provided, express or implied, including, but not limited to, any implied warranties of merchantability, fitness for a particular purpose, manufacture according to cGMP standards, typicality, safety, accuracy, and/or noninfringement.

Disclaimers

This product is intended for laboratory research use only. It is not intended for any animal or human therapeutic use, any human or animal consumption, or any diagnostic use. Any proposed commercial use is prohibited without a license from ATCC.

While ATCC uses reasonable efforts to include accurate and up-to-date information on this product sheet, ATCC makes no warranties or representations as to its accuracy. Citations from scientific literature and patents are provided for informational purposes only. ATCC does not warrant that such information has been confirmed to be accurate or complete and the customer bears the sole responsibility of confirming the accuracy and completeness of any such information.

This product is sent on the condition that the customer is responsible for and assumes all risk and responsibility in connection with the receipt, handling, storage, disposal, and use of the ATCC product including without limitation taking all appropriate safety and handling precautions to minimize health or environmental risk. As a condition of receiving the material, the customer agrees that any activity undertaken with the ATCC product and any progeny or modifications will be conducted in compliance with all applicable laws, regulations, and guidelines. This product is provided 'AS IS' with no representations or warranties whatsoever except as expressly set forth herein and in no event shall ATCC, its parents, subsidiaries, directors, officers, agents, employees, assigns, successors, and affiliates be liable for indirect, special, incidental, or consequential damages of any kind in connection with or arising out of the customer's use of the product. While reasonable effort is made to ensure authenticity and reliability of materials on deposit, ATCC is not liable for damages arising from the misidentification or misrepresentation of such materials.

Please see the material transfer agreement (MTA) for further details regarding the use of this product. The MTA is available at www.atcc.org.
Frequently Asked Questions
References
Curated Citations
Jiang LI, et al. Use of cAMP BRET sensor to characterize a novel regulation of cAMP by sphingosine-1-phosphate/G13 pathway. J. Biol. Chem. 282: 10576-10584, 2007.

Powered by Bioz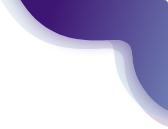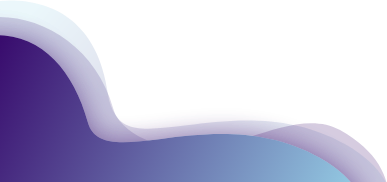 Need assistance with this product? Contact our Technical Support team.

Email

Telephone
US and Puerto Rico
800-638-6597
Outside the US
+1-703-365-2700

Hours of Operation
Monday-Friday
9:00am - 5:00pm
US Eastern Time