Foodborne illness is a significant public health issue that affects one in 10 people worldwide. In the United States alone, the Centers for Disease Control and Prevention (CDC) estimates that as many as 48 million people become ill from foodborne infections each year; of these, 128,000 require hospitalization and 3,000 succumb to infection. Foodborne illnesses also pose a significant economic burden and can result in extensive losses associated with healthcare costs, product recalls, liability, disease surveillance, and outbreak response.
To ensure the safety and quality of food before they reach the consumer, it is recommended that products, raw materials, and associated equipment are rigorously evaluated for the presence of foodborne pathogens. When developing, validating, or performing food testing assays, it is essential that standardized reference strains are used to ensure accurate microbial identification. To support this need, ATCC offers an expanding portfolio of minimally passaged quality control strains that are fully authenticated and characterized, including a variety of species typically associated with foodborne illness such as Listeria monocytogenes, Salmonella enterica, Campylobacter spp., Escherichia coli, and Shigella spp.
ATCC offers a wide assortment of food testing solutions that support:
Quality control testing procedures
Process validation
Development of new methods for testing food products
Through the development of customer-driven products, ATCC is making it easier for food manufacturers, processors, and contract testing laboratories to ensure the safety of consumable goods in accordance with FDA, the Food Safety Modernization Act, and food testing accreditation.
Don't take chances on the accuracy of your test methods—trust ATCC food testing solutions to maintain your outstanding food safety programs. Explore our portfolio of food testing controls today!
Food testing quality control resource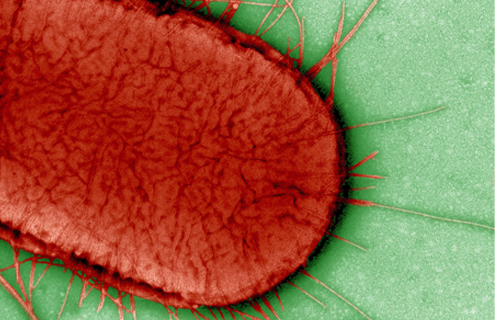 Evaluation of GFP Reporter-labeled Control Strains for Shiga toxin-producing Escherichia coli (STEC) Assays
We engineered multiple E. coli serotypes with GFP reporters. These reporter-labeled bacteria strongly emit light and can be detected immediately after exposure to UV light, eliminating uncertainty about cross-contamination. This demonstrates that GFP reporter-labeled QC strains can be routinely used as positive controls to increase reliability in food testing assays.
Get the Data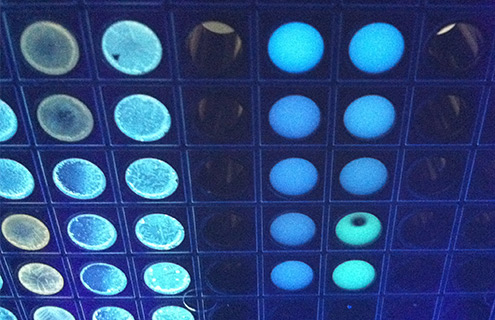 Reporter-Labeled Strains: Powerful Tools for Microbiology Research
Reporter-labeled strains are valuable tools as positive controls in quality control analyses such as food testing procedures. In food safety-related studies, tracking and identifying foodborne pathogens in raw food products is a matter of public health and safety. Generally, most foods are complex systems containing diverse microbial populations, so it can be challenging to identify contaminants and discriminate pathogenic from non-pathogenic strains. The use of reporter-labeled control strains offers an efficient and reliable method to identify contaminants as well as differentiate control strains from actual food contaminants or the naturally occurring microflora.
Read the White Paper
Compare Products ()
Product 1
Product 2
Product 3
Product 4
Product 5