Identification of Antimicrobial Resistance and Biosynthetic Gene Clusters in the ATCC® Global Priority Superbug Collection
Poster
World Microbe Forum
Virtual Event
June 21, 2021
Abstract
Microorganisms are a prolific source of metabolites essential for drug development and industrial processes and are a source of global concern as antimicrobial resistance (AMR) continues to spread. While next-generation sequencing has enabled bioinformatics methods for the identification of the essential genes driving biosynthetic processes and antimicrobial resistance mechanisms, its accuracy depends on rigorously curated and high-quality reference genomes. Publicly available genomic databases are frequency used for this purpose; however, they often contain sequence errors, lack easily verifiable metadata, and the traceability from the data to the physical materials is often missing. Altogether, these factors undercut the trustworthiness of results obtained using public databases. Through ATCC's Enhanced Authentication Initiative, we are addressing these challenges by producing traceable, authenticated reference genomes for materials held within our microbial collection. By combining dual-platform whole-genome sequencing strategies and rigorous bioinformatics quality control metrics, we have to-date released 1,209 high-fidelity genomic sequences for use by the reference community via a new web-based platform, the ATCC Genome Portal (https://genomes.atcc.org). Our recent data release included reference genomes for 148 clinical multidrug-resistant strains included in the ATCC Global Priority Superbug collection. Furthermore, for all these pathogens, we determined the minimum inhibitory concentration against a set of 20 clinically relevant antibiotics and provide end users with a complete set of antibiotic susceptibility data. The resulting data were then used to create an atlas of AMR and biosynthesis gene clusters (BGCs), and we were able to identify AMR genes and BGCs using existing, external antimicrobial and secondary metabolite databases. We then grouped known resistance mechanisms and compound types associated with specific pathways based on source, collection, taxonomy, gene name, cluster type, gene activity, and mutations. Lastly to ensure the availability and searchability of this data according to FAIR Data Principles, we will integrate this data into the existing ATCC Genome Portal. Overall, the ATCC Global Priority Superbugs collection reference-quality genomes and their associated characterizations will enable researchers to identify and compare authenticated strains containing relevant AMR markers and BGCs of interest, further facilizing research in diagnostic assay development and drug discovery.
Presenter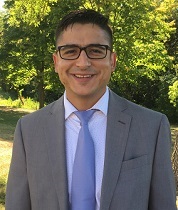 Juan Lopera, PhD
Scientist, Sequencing and Bioinformatics Center, ATCC
Dr. Juan Lopera is a molecular biologist originally from Colombia. Since beginning his work as a scientist at ATCC in 2016, Dr. Lopera has focused on project management and leading R&D teams in developing products for microbiome research, PCR-based assays, and next-generation sequencing. Dr. Lopera began his biology career studying human and parasite genetics at the University of Antioquia in Colombia. He received a Doctorate in Comparative Biomedical Sciences in 2015 and performed postdoctoral training in Pharmaceutical Sciences from the University of Wisconsin-Madison. Dr. Lopera's professional interests and experience include molecular and cellular biology, genetic engineering, vaccine development, drug discovery, NGS, and bioinformatics.