Animal cells are an integral part of biomedical research: As models for human systems, researchers can use animal cells to examine a large range of disease mechanisms and assess novel therapies in animal models before applying the results of these investigations to humans. Not only useful as disease models, many animal cells are relied on for bioindustrial uses such as recombinant protein expression, virus production, pathogen detection, and toxicity screening. Animal cells can also provide insight into areas of developmental biology, intracellular signaling, and genetic evolution.
Access to authenticated animal cells is of vital importance to scientists so your research can be trusted and reproducible. At ATCC, we follow the highest manufacturing standards and use the most reliable procedures to verify and authenticate every cell line. You can rely on a vast selection of ATCC animal cell lines from over 150 different species.
ATCC offers comprehensive list of animal cell lines from a range of animals, including:
Bovine from a variety of tissue types such as endometrium and cornea
Canine from range of diseases including osteosarcoma and histiocytosis
Fish from a variety of tissue sources such as trunk, gill, fin, and ovary
Hamster cell lines from a wide selection of tissues such as lung, ovary, and kidney
Monkey cell lines from several species and an assortment of tissue types such as lung and kidney
Murine cell lines from a wide range of normal and disease states
Rabbit cell lines representing an array of tissue types including epidermis and kidney
Rat cell lines from a range of disease states including hepatoma and glioma
Cell lines from an assortment of other species, including insects such as Drosophila melanogaster and Spodoptera frugiperda, frog species such as Xenopus laevis, and bird species such as Gallus gallus

Animal cell authentication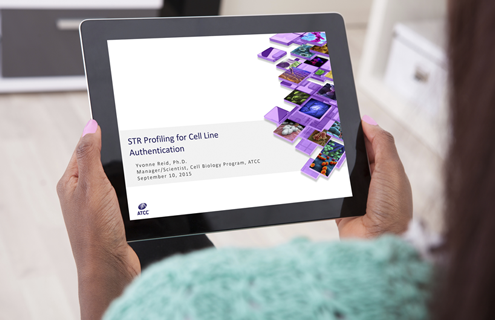 STR Profiling for Mouse Cells
ATCC can quickly and easily help you confirm the identity of almost any murine cell using short tandem repeat (STR) analysis.
Learn More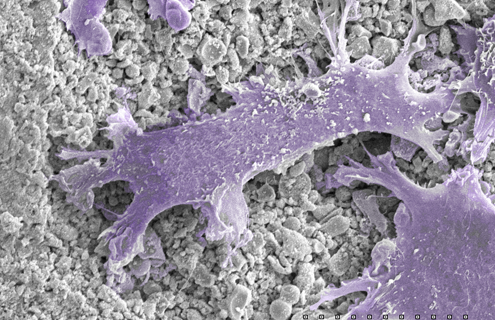 Species Determination
Animal cells are fundamental models for drug development, toxicity studies, and basic research. Discover why species determination of cells is critical to meet funding, quality control, and publication requirements.
Discover more
Compare Products ()
Product 1
Product 2
Product 3
Product 4
Product 5