Skin Microbiome: Considerations, Applications, and Future Directions
August 11, 2022, at 12:00 PM ET
Abstract
Skin acts as a protective barrier that promotes the colonization of bacteria, fungi, and viruses. The group of microorganisms inhabiting the skin, also known as the skin microbiome, offers protection against pathogens and actively modulates the immune system. The skin microbiome is influenced by the host, genetics, environment, application of skin products, and dermatological diseases.
Culture-independent methods aiming to sequence specific regions of the 16S rRNA gene (mainly variable regions V1V3) have expanded our understanding of the role of the skin microbiome in health and disease. However, intrinsic challenges in studying the skin microbiome, including being a low biomass sample type, can hinder results and interpretation. In addition, the lack of standardization among collection methods and bioinformatic approaches as well as extraction and amplification biases can influence results. In this presentation, we demonstrate that the use of standards in skin microbiome studies can aid in identifying biases at different stages of the workflow—from sample collection to data analysis. As the field of skin microbiome translates into clinical and other applications, methods utilized are crucial to understanding the membership and function of key microbial species in health and disease.
Key Points
Implementation of standards, such as mock communities, can help pinpoint specific biases that could potentially be introduced at different stages of a skin microbiome workflow.
Identifying biases in skin microbiome research can aid in methods optimization and results interpretation.
As the field of skin microbiome translates into clinical and other applications, methods utilized are crucial to appropriately identify key bacterial taxa and their function in health and disease.
Presenter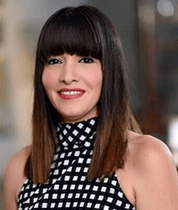 Tasha M. Santiago-Rodriguez, PhD
Data Scientist III, Diversigen, Inc.
Dr. Tasha M. Santiago-Rodriguez is currently a Senior Data Scientist at Diversigen in Houston, Texas a microbiome service company where she is part of the R&D team developing new methods to better interpret microbiome studies. She received a PhD from the University of Puerto Rico in Public Health Water Microbiology, characterizing bacteriophages as indicators of human fecal contamination. Dr. Santiago-Rodriguez conducted postdoctoral research at the University of California, San Diego, focusing on virome research related to Methicillin-Resistant Staphylococcus aureus (MRSA) infections, urinary tract infections, and antibiotic use. She was also a recipient of a postdoctoral fellowship from the Howard Hughes Medical Institute to conduct research on ancient microbiomes and viromes at the California Polytechnic State University, San Luis Obispo. She later joined the American Type Culture Collection (ATCC) Center for Translational Microbiology to develop standards and controls for microbiome research. Dr. Santiago-Rodriguez has published over 50 articles and book chapters in water microbiology, bacteriophages, as well as ancient and modern microbiomes and viromes.