Modeling Toxicity with Neural Progenitor Cell-derived Neurospheres Webinar
February 24, 2022, at 12:00 PM ET
Abstract
Toxicologists have broadly acknowledged that 3-D cell culture models better represent the in vivo situation with regards to features such as marker expression, intra- and extra-cellular signaling, differentiation capacity, and solute gradients than 2-D adherent culture systems. Neurospheres are a 3-D neurological model that have gained interest for screening the toxicological effects of new compounds on the nervous system, thanks to expressing these characteristics. Human iPSC-derived neural progenitor cells (NPCs) are an appealing resource for toxicity screening, as they can be clonally expanded, differentiated into a variety of neural subtypes, and readily form neurospheres. In this webinar, we describe a straightforward method of generating neurospheres from ATCC NPCs. We then show data indicating that the neurospheres differentiated into multiple brain lineage cells and responded as anticipated to pharmacologic agents, confirming their feasibility in toxicological assays.
Key Points
NPC-derived neurospheres grew exponentially and maintained their progenitor state for up to two weeks in culture.
Neurospheres successfully differentiated into multiple brain lineage cells including dopaminergic neurons.
Neurospheres treated with various chemotherapeutic agents gave differential responses between healthy and Parkinson's disease cells.
Presenter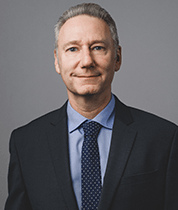 Brian Shapiro, PhD
Marketing Segment Manager, Oncology, ATCC
Brian A Shapiro, PhD, works to communicate the scientific breakthroughs of ATCC's product development laboratories to the biomedical research community. Brian is the Executive Producer of ATCC's Podcast, Behind the Biology. Previously, he worked at Virginia Commonwealth University, where he investigated the role of pre-mRNA splicing in the multi-drug resistance of lung cancer. Dr. Shapiro attended the Medical College of Georgia, where his research focused on adrenal physiology as well as diseases of the epidermis.