Transforming In Vitro Cancer Research With Next-generation Biological Models from the Human Cancer Models Initiative
June 20, 2019, at 12:00 PM ET
Abstract
Preclinical models are often inadequate for the study of cancer biology and drug discovery; there is an insufficient diversity of available models, and existing models often lack biological and genetic relevance to tumors in vivo. The Human Cancer Models Initiative (HCMI), an international collaborative effort to generate 1000 new human cancer models, was created to address these deficiencies. Through this initiative, advanced culture methods are used to generate novel primary tissue-derived models from human cancers that are underrepresented by existing cell lines. Here we provide an overview of the HCMI, and of the technologies driving the development of these "next-generation" models that hold promise to transform in vitro cancer research.
Key Points
There is an unmet need for novel preclinical cancer models that better reflect the genotype and phenotype across the spectrum of cancer found in the patient population.
The HCMI is funded by the National Cancer Institute, Cancer Research UK, Wellcome Sanger Institute, and the foundation Hubrecht Organoid Technology, and seeks to generate 1000 novel cancer models that will be manufactured and distributed by ATCC.
A wide variety of patient-derived in vitro cancer models are offered, including 3-D organoids and neurospheres, as well as conditionally reprogrammed cells and other 2-D models.
Presenter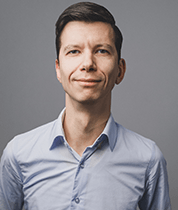 James Clinton, PhD
Lead Scientist, ATCC
James Clinton, PhD, works in new product development with a focus on primary cells and advanced, physiologically relevant culture systems using novel technologies. Previously he worked at University of California, San Diego and the La Jolla Institute for Molecular Medicine. Dr. Clinton attended Washington State University and University of California, San Diego where he studied Neuroscience.