The Application of hTERT-immortalized Primary Cells in Toxicological Assays
May 23, 2019, at 12:00 PM ET
Abstract
Developing cell-based assays can be problematic; the cells must be physiologically relevant for the assay to be predictive, yet sufficiently abundant to be included in the assay without introducing interexperimental variability. hTERT-immortalized primary cells address both issues. hTERT-immortalized primary cells exhibit the growth characteristics of continuous cell lines while providing the physiological attributes of primary cells. In this presentation, ATCC experts will discuss the characteristics of hTERT-immortalized primary cells derived from the kidney, skin, airway, and vasculature and will describe the versatility of these cells in toxicological assays.
Key Points
hTERT-immortalized primary cells are comparable to primary cells regarding physiological relevance, but without the limitation of proliferation.
Using well-characterized hTERT-immortalized cells, ATCC has created credible cell models for toxicological studies on the kidney, skin, airway, and vasculature.
Our data show that these modified cell lines are effective tools that provide tissue-relevant results and reproducibility for any cell-based assay, including toxicology assays.
Presenters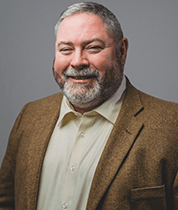 Kevin Grady, BS
Manager, Product Management, ATCC
Kevin Grady is the Manager of Product Management at ATCC. He has been with ATCC for 8 years; prior to ATCC, he held positions at Lonza as Global Product Manager and Director of Scientific Support. Kevin has a long history in the life science industry additionally serving as Director of Scientific Support at Amaxa and Manager of Technical Support at Life Technologies. Mr. Grady has always found great satisfaction in helping researchers learn how to use available products and tools to be more productive and successful in reaching their research goals.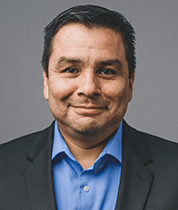 Luis Rodriguez, PhD
Senior Scientist, ATCC Cell Systems
Dr. Luis Rodriguez is a Senior Scientist and the Team Leader of the Cell Line Immortalization Group at ATCC Cell Systems. Dr. Rodriguez has extensive experience developing cell-based assays, immortalizing primary cells, and generating stable reporter cell lines. At ATCC, he leads a team in generating and characterizing immortalized primary cells and evaluating their use in in vitro assays. Dr. Rodriguez was a scientist at the National Cancer Institute in Frederick, Maryland, and a postdoctoral researcher at the Pacific Northwest National Lab (PNNL), where his work was focused on imaging technology, proteomics, cancer, animal development, and immunology.