Cell Line Contamination: Mycoplasma Prevention and Detection
September 20, 2018, at 12:00 PM ET
Abstract
Mycoplasma are a distinct group of bacterial strains notorious for their ability to contaminate cell cultures without resulting in media turbidity or other obvious symptoms. Mycoplasma infection can deprive host cells of nutrients and induce global changes in host gene expression, which in turn can affect data reproducibility and lead to the misinterpretation of experimental results. Best practices in cell culture coupled with routine testing is critical for the prevention and early detection of mycoplasma contamination. In this presentation, we discuss the history of mycoplasma contamination with a focus on current prevention and detection methods. We will also expand on the products and services offered by ATCC for routine mycoplasma testing, highlighting our new PCR-based mycoplasma detection service.
Key Points
Mycoplasma contamination significantly affects cell line physiology, resulting in erroneous data and misinterpretation of results.
Laboratory best practices and routine testing are essential for minimizing mycoplasma contamination.
ATCC provides all three of the common methods of mycoplasma detection, including direct culture, Hoechst DNA staining, and PCR-based testing.
Presenters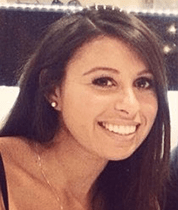 Balsam Shawky, MS
Senior Biologist, ATCC Standards Resource Center
Balsam Shawky, M.S., is a Senior Biologist with extensive experience in cell authentication and molecular biology. At ATCC, she was instrumental in the development of new cell authentication services focused on mycoplasma detection, mouse short tandem repeat profiling, and CO1 species identification. Prior to joining ATCC, Ms. Shawky was a Genotyping Project Manager at LGC Standards where she developed and managed multiple high-throughput molecular-based assays. Ms. Shawky earned her master's degree from King's College London in the United Kingdom.
Reed Shabman, PhD
Lead Scientist, ATCC Standards Resource Center
Reed Shabman, Ph.D., is a Lead Scientist with over 12 years of research experience in the fields of cell biology, immunology, virology, and molecular biology. He has extensive familiarity with research conducted in biocontainment facilities and advanced knowledge of planning and executing biodefense studies. At ATCC, he works in a team that provides custom cell and microbial services to both private and public entities. Before joining ATCC, Dr. Shabman received his doctoral training at the University of North Carolina at Chapel Hill and performed postdoctoral work at the Icahn School of Medicine at Mount Sinai in New York.