Transforming Molecular Diagnostics: With the GenArraytion MultiFLEX Bioassay for Zika, Chikungunya, Dengue, and Yellow Fever Viruses
January 26, 2017, at 12:00 PM ET
Abstract
Arthropod vectors are responsible for the transmission of some of the most devastating diseases throughout the world. The accurate diagnosis of these diseases can be complicated due to similar clinical presentations, cross-reactivity, or the possibility of co-infection. Thus, there is a need for rapid and accurate methods of detection that can reliably distinguish between causative agents. With the recent outbreak of Zika virus throughout the Americas, it has become imperative to accurately discriminate between this virus and other similar mosquito-borne viruses. In early 2016, GenArraytion developed a MultiFLEX™ Bioassay that identifies six regions of the Zika genome and distinguishes between the Dengue serotypes, Chikungunya, and Yellow Fever viruses as well as Plasmodium falciparum in a single test. In this presentation, we will discuss the caveats of current detection methods, the development of the GenArraytion technology and their speed to market, and how ATCC strains and nucleic acids were used in evaluating the sensitivity and specificity of this assay.
Key Points
There is a need for rapid and accurate methods for detecting and distinguishing between similar mosquito-borne viruses
The GenArraytion Mosquito-borne MultiFLEX Bioassay is a highly specific and sensitive multiplex PCR assay that can accurately distinguish between Zika, Chikungunya, Dengue, and Yellow Fever viruses within a single sample
High-quality, authenticated strains and nucleic acids from ATCC were used to evaluate the sensitivity and specificity of the GenArraytion Mosquito-borne MultiFLEX Bioassay
Presenters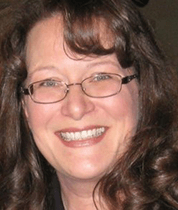 Carol Horton, MS
Marketing Manager, ATCC Microbiology Systems
Carol Horton is the Marketing Manager for ATCC Microbiology Systems. She is devoted to supporting and promoting the use of high-quality biological standards in life science research and assay development. Ms. Horton has a M.S. in Bioinformatics from George Mason University and has served the ATCC family of customers for over 14 years.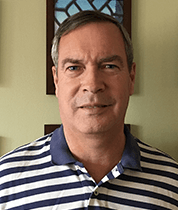 R. Paul Schaudies, PhD
CEO, GenArraytion
Dr. R. Paul Schaudies is the CEO of GenArraytion and an internationally recognized expert in biodefense, biotechnology, and nanotechnology. He has served on a dozen National Research Council committees. Dr. Schaudies was the science advisor to the EPA On-Scene Coordinator, and the Incident Commander of the 2001 anthrax incident in Washington, DC. He was an UNSCOM inspector in Iraq. Schaudies has over 25 years of experience as a corporate executive including ten years as a CEO.