Cell Health and Viability
November 18, 2017, at 12:00 PM ET
Abstract
Assessing cell viability and cell health is crucial to all aspects of cell culture. In addition to the proper maintenance of cell stocks, cell health practices increase the level of confidence in experimental results. In this webinar presentation, we will discuss reliable and economic methods for determining cell proliferation and cell viability. Other cell culture practices and issues that affect cell health will also be addressed. These topics include choices in cell culture media/reagents, cryopreservation factors that affect cell lines and primary cells, and hard-to-detect mycoplasma contamination.
Key Points
Cell viability/proliferation can be measured quickly and easily with a number of assays, including the ATCC MTT and XTT proliferation kits, as well as the new Reliablue cell viability regent.
When culturing specialty cells, such as stem cells or primary cells, certain considerations with choice of media and reagents must be taken.
Mycoplasma contamination can cause chronic physiological problems with cultured cells and are hard to detect visually, but can be easily assessed with Mycoplasma Detection Kits and/or services, provided by ATCC.
Presenter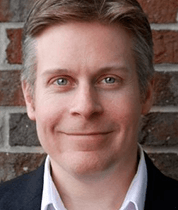 Steven Budd, MS, MBA
Product Specialist, ATCC
Steven Budd is a Product Specialist that manages the cell culture reagents at ATCC. He has 6 years of experience in the product management of scientific tools. Before that, he gained 4 years of experience in biomedical research and cell culture as a research specialist at the University of North Carolina at Chapel Hill. Mr. Budd has a M.S. in Biology from the University of North Carolina at Wilmington and an M.B.A. from North Carolina State University.