ATCC Microbiology
Best Practices for Stock Maintenance
May 18, 2017, at 12:00 PM ET
Abstract
Authenticated reference materials are essential for assay reproducibility and data integrity. To ensure the quality of these cultures, it is imperative that they are well-characterized and carefully managed through preservation and storage protocols that maintain the genotype and phenotype. In this webinar, we will discuss the best practices for stock maintenance with regard to passage, storage, recovery, and microbial authentication, and how ATCC manages these through the seed stock concept, adhering to the specific needs of each culture, and polyphasic strain authentication.
Key Points
Minimizing passage number reduces the likelihood of contamination, genetic drift, mutation, and phenotypic variation
Proper storage and recovery of frozen and freeze-dried cultures protects post-preservation viability
Combining phenotypic, genotypic, proteotypic, and functional analyses provides the best possible strain authentication and characterization
Presenter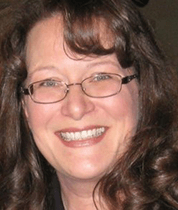 Carol Horton, MS
Marketing Manager, ATCC Microbiology Systems
Carol Horton is the Marketing Manager for ATCC Microbiology Systems. She is devoted to supporting and promoting the use of high-quality biological standards in life science research and assay development. Ms. Horton has a M.S. in Bioinformatics from George Mason University and has served the ATCC family of customers for over 14 years.