Solving Identity Crisis in Animal Cells: Best Practices with DNA Barcodes and STR Analysis
March 31, 2016, at 12:00 PM ET
Abstract
Animal cell lines are important in vitro systems and tools for scientists in diverse disciplines such as basic cell biology, genetic mapping, gene expression, and gene therapy. Animal cell line identity, which is a crucial first step in cell line authentication, is frequently underappreciated and ignored by most research scientists. Over the years numerous cell lines have been shown to be misidentified due, in part, to poor techniques and inadequate authentication protocols. It is estimated that the financial loss incurred by misidentified cell lines is in the millions of dollars. Animal cell line identity now requires a comprehensive strategy that employs several complementary technologies. Technological advances have given rise to improved capabilities. An overview of these technologies to include STR analysis for human cell line identity and CO1 for animal cell line identity will be presented.
Key Points
Cell line authentication is critical to meet funding, quality control, and publication requirements
Short tandem repeat (STR) profiling is an accepted form of authentication that differentiates human cell lines
DNA barcoding complements STR profiling by providing species-specific identification
Presenters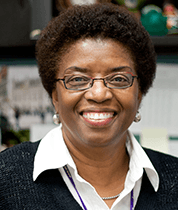 Yvonne Reid, PhD
Consultant, Scientist
Yvonne A. Reid, Ph.D., is a Consultant and former employee at ATCC. Dr. Reid has been at the forefront of developing and standardizing methods to characterize cell lines by enzymology, karyotyping, and more recently DNA profiling, and to propagate, cryopreserve, and track validated batches of thousands of animal cell lines and strains. These validation protocols have been adopted by cell banks around the world. In addition, Dr. Reid has been heavily involved in developing guidelines for authenticating cell lines and cell types.
Jason Cooper, MS
Adjunct Professor, Community College of Allegheny County
Jason Cooper, M.S., is a Biology Professor (Adjunct) at the Community College of Allegheny County in Pittsburgh, PA and a Science Writer at Thermo Fisher Scientific. He has worked as a scientist, researcher, and supervisor at Roche Molecular Systems, Aptagen, Inc., as well as ATCC. Most recently, Mr. Cooper has been pivotal in the development and adoption of the consensus standard ASN-0003 for interspecies cell line identity, based on DNA barcoding. He is currently working on a new standard for species level identification and cross-contamination screening in animal cells by multiplex PCR.