ATCC Quantitated Nucleic Acids: Empowering Molecular-based Assay Development
September 22, 2016, at 12:00 PM ET
Abstract
Molecular diagnostics are increasingly relied upon to direct appropriate therapies for the personalized treatment of cancer patients as well as to identify, track, and quantify pathogenic microorganisms. To ensure the reliability and reproducibility of these assays, authenticated controls with confirmed identity, stability, and functionality are required. In this presentation, we will discuss our growing portfolio of quantitative nucleic acids that have been purified or synthetically derived from characterized cell lines and microorganisms. With next-generation sequencing verified gene mutation allelic frequencies and virulence genes, as well as Droplet Digital™ PCR quantified absolute copy numbers, ATCC quantitative nucleic acids provide reliable and sustainable controls for oncology molecular diagnostic assays, infectious disease research, and quality control testing.
Key Points
Human genomic DNAs with known mutational allelic frequency and copy number variation are essential control materials for developing molecular diagnostic tests
Quantitative microbial nucleic acids are critical for the development of assays designed for the detection and quantification of pathogenic strains
ATCC quantitative nucleic acids are ideal for use in inclusivity/exclusivity testing, establishing limits of detection, and validating or comparing test methods
Presenters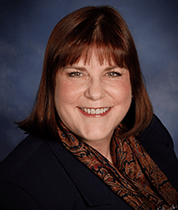 Cynthia Long
Product Line Business Manager, ATCC Microbiology Systems
Cynthia Long, Product Line Business Manager, ATCC Microbiology Systems, has comprehensive experience in the medical device space, biological sciences, and business development. At ATCC, she oversees the development of microbiological and molecular products that support assay development, quality control testing, and research on infectious diseases. Ms. Long has a bachelor's degree in Microbiology from Miami University.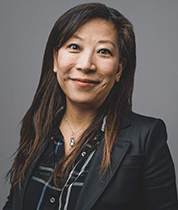 Fang Tian, PhD
Director, Biological Content, ATCC
Dr. Fang Tian, Lead Scientist, Director of Biological Content for ATCC, has extensive experience in cell biology and molecular biology. She oversees human, animal cell lines and hybridomas, and product development in the Cell Biology General Collection at ATCC. Dr. Tian was a research fellow in Massachusetts General Hospital, Harvard Medical School. She conducted postdoctoral research at the Hillman Cancer Institute of UPMC.
Are the sequences for the test primers and probes ATCC used to evaluate the synthetic nucleic acids available?
Yes, the sequences for the forward primer, reverse primer, and probe, as well as the reference for these sequences, are available under the characteristics tab of the relative product entry for each item, where applicable.
Does each cell line genomic DNA preparation have only one target gene quantitated?
Most of the preparations have one target gene quantitated. A few items have two biomarkers, such as ATCC CRL-227DQ, which contains both KRAS G12V and TP53 R273H. We quantify the target mutation percentage, absolute copy number, and relative copy number for both genes.
How much genomic DNA is within a vial? What is the concentration?
The total amount of human genomic DNA in a vial is typically 3 µg, and the concentration is around 100 ng/µL. The exact quantitation and concentration are batch-specific, and are reported in Certificate of Analysis.
One of the slides in Dr. Tian's talk showed a poster of genomic DNA characterization. Is this publication available? Can I request a copy from ATCC?
Yes, this poster is publicly available. You can download a copy of the poster from the ATCC Research page.
What is the overall stability of standards such as the quantitative nucleic acids from ATCC? Do you provide this stability data in a Certificate of Analysis? Do you recommend a specific buffer to increase stability of the standards over time?
The overall stability of the quantitative human genomic DNA product is 2 years; ATCC does not list this stability data in the Certificate of Analysis. Rather than adding a buffer, we highly recommend to avoid the repeated freeze-thaw, since the freeze-thaw process can affect DNA integrity and cause degradation. To maintain the stability of genomic DNA, we recommend you avoid any contamination and use storage conditions of -20°C or colder.
What is the subtype of the synthetic Hepatitis B virus DNA (ATCC VR-3232SD)?
There is no one subtype for this synthetic DNA. Instead, it was generated using multiple sequence alignments of the available genomes from the National Center for Biotechnology Information (NCBI), and is a synthetic mixture.
Which strain of Norovirus GII were used to develop the synthetic RNA (ATCC VR-3235SD)?
Our Norovirus GII contains the ORF1-ORF2 junction from multiple strains. We generate a consensus sequence from many virus strains and pick up the ones that are present in the majority, so sometimes certain strains get diluted out of the consensus sequence. Our synthetic RNA is compatible with assays used by the CaliciNet and those recommended by the European Committee for Standardization.