Inter-laboratory validation of mouse STR markers
December 20, 2016, at 12:00 PM ET
Abstract
The National Institute of Standards and Technology (NIST) and ATCC; have partnered in an effort to standardize mouse cell line authentication. This webinar will present an overview of the technology requirements, methodology, and reporting the results of the consortium efforts. In addition, an overview of the NIST CRADA was presented.
Key Points
Perform validation testing to determine the informative-ness of the 19 STR makers to discriminate among mouse cell lines
Collect and publish concordance data for the most commonly used mouse cell lines
Deposit STR profiles for mouse cell lines into the NCBI public database
Publish a written consensus standard for mouse cell line authentication by identity testing
Presenters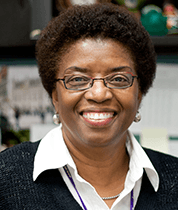 Yvonne Reid, PhD
Consultant, Scientist
Yvonne A. Reid, Ph.D., is a Consultant and former employee at ATCC. Dr. Reid has been at the forefront of developing and standardizing methods to characterize cell lines by enzymology, karyotyping, and more recently DNA profiling, and to propagate, cryopreserve, and track validated batches of thousands of animal cell lines and strains. These validation protocols have been adopted by cell banks around the world. In addition, Dr. Reid has been heavily involved in developing guidelines for authenticating cell lines and cell types.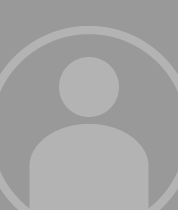 Honeyeh Zube
NIST
Honeyeh Zube is the Cooperative Research Agreement and Development Agreement (CRADA) and License Officer in TPO. She is responsible for working with NIST's operating units and external organizations to negotiate and draft CRADAs, patent licenses, and other technology transfer agreements.

Honeyeh is a licensed patent attorney, and holds a Juris Doctor, a Certificate in Intellectual Property with a Patent Law Specialty from DePaul University College of Law, and a Master of Science in Biotechnology, from Georgetown University, and a Bachelor Degree in Biology from the University of Chicago.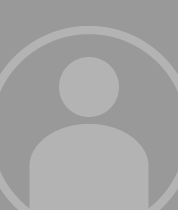 Jamie Almeida, MS
Research Biologist, NIST
Jamie Almeida is a Research Biologist at NIST in the Bioassay Methods Group, Biosystems and Biomaterials Division. Her work focuses on developing multiplex PCR assays based on short tandem repeat (STR) markers for cell line authentication. Working with Kenneth Cole, she has developed cell line authentication assays for African green monkey, mouse, and CHO cell lines. Jamie received a Master of Science in Biotechnology from Johns Hopkins University, and a Bachelor of Science in Microbiology from Arizona State University.
Do you see much drift on highly passaged lines?
I haven't, but I've only looked at high passages for NIH 3T3 and L929 cell lines (out to passage 45). This is a great question because it's not unusual for mouse cell lines to show genetic drift after many passages.
Have any strains shown microsatellite instability?
I haven't seen that in the cell lines that I've run. That is something that we will look at into the future.
Have you calculated the mean +1/-1 stutter for each locus?
We have not. We have profiles that we've run several times on a lot of the different cell lines and I have the stutter associated with those individual samples, but not compiled for each locus. We plan to have more characterization in the future.
Will singleplex reactions be available if issues are encountered for particular markers?
If there is a problem with a marker and everyone has that issue, we will look into it and try to resolve the problem. We have individual primers for all of the STR markers, and we can run monoplex reactions if needed.