The Importance of Standards in Molecular-Based Assays
May 08, 2014, at 12:00 PM ET
Abstract
Stimulated by the presence of emerging and re-emerging microbial threats, the need for molecular-based tests has significantly increased in the last few years. In turn, this has necessitated the use of standardized nucleic acids in clinical laboratories. In this webinar, we will discuss the importance of molecular standards in the establishment of sensitivity, linearity, and specificity during assay validation or implementation, quality assurance, quality control, and proficiency testing, and how the use of standards can contribute to improvements in assay reproducibility and reliability.
Presenter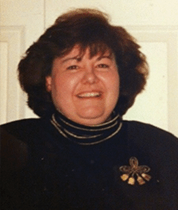 Liz Kerrigan
Director, Business Development, Sales & Marketing, ATCC
Are ATCC products available in Canada? If so, will they be shipped directly or through a distributor?
The ATCC distributor in Canada is CEDARLANE Corporation. They can be contacted at [email protected], or using the following telephone numbers: 289-288-0001 or 1-800-268-5058.
Does ATCC ship BSL-3 strains to Europe?
ATCC is able to ship BSL-3 strains as long as the strain is not on the Department of Commerce Control List or a select agent. We can ship directly to the end user as long as they are registered and approved to use BSL-3 agents.
What is the difference between CFU/vial and bacteria/vial?
CFU/vial represents the number of live bacterial cells within a single vial that are able to form colonies. Bacteria/vial indicates the number of genomes in the sample per vial.