Why Biological Collections Are Essential: Responding to Public Health Threats through Global Biological Resource Programs
Abstract
During critical public health emergencies such as SARS, Zika, Ebola, MERS, and H1N1, scientists on the frontlines of these devastating outbreaks need fast access to authenticated controls for developing diagnostic tools and novel therapeutics. Biological collections like ATCC and BEI Resources are essential to meeting this need as they provide standardized and fully characterized biological resources to the scientific community. In this presentation, Dr. Riojas will briefly describe who ATCC and BEI Resources are and will detail our responses to recent infectious disease threats.
Presenter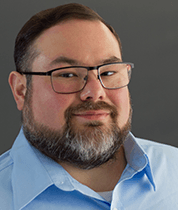 Marco Riojas, PhD
Scientist, ATCC and BEI Resources
Dr. Riojas has been with ATCC/BEI Resources for over 10 years. He has a Ph.D. in Biodefense, and his primary research interests include biodefense, bacterial systematics, phylogenomics, and genomic identification of species.