Development of Fungal Mock Community Standards for Mycobiome Studies
Poster
Translational Microbiome Conference 2023
Washington, DC, United States
April 17, 2023
Abstract
Most of the initial studies on the human
microbiome
have been primarily focused on bacterial communities. Given that fungi are ubiquitous and live in symbiosis with the human body, researchers are now actively looking into the role of the mycobiome in human health and disease. Recent advancements in sequencing technologies have enabled the community profiling of fungi; however, the complexities associated with metagenomics sequencing analyses pose significant challenges toward assay standardization. To address this, we have developed two fungal mock community standards consisting of 10 diverse and clinically relevant fungi from the genera
Saccharomyces
,
Malassezia
,
Candida
,
Cryptococcus
,
Cutaneotrichosporon, Trichophyton
,
Penicillium
,
Aspergillus
, and
Fusarium
. To enable assay optimization at each step of the workflow—from DNA extraction to data analysis—we developed
whole cell
– and
genomic DNA
–based mock microbial communities comprising the same 10 organisms mixed in equal proportions of 2 x 10
6
cells or genome copies of each organism, respectively. As a proof-of-concept, we used the whole cell mock community to compare two commercially available DNA extraction kits. Here, the extracted DNA was analyzed via ITS and shotgun metagenomics sequencing on the MiSeq
®
(Illumina) and MinION
®
(Oxford Nanopore Technologies) platforms, and the genomic DNA mock community standard was run in parallel as a control. From our analysis, we found that both the whole cell and genomic DNA mock communities produced similar profiles. Further, using the One Codex database, among other public databases, we were able to identify all 10 organisms to the species level; however, the reported abundance values varied significantly for each organism. Of note, we discovered that
Fusarium keratoplasticum
(which is part of the
F. solani
species complex) and the
Penicillium
and
Saccharomyces
strains were misidentified by different analysis platforms, thereby demonstrating the inadequate quality and completeness of the existing fungal databases. Overall, our results demonstrate the utility of these mock fungal communities in the standardization and optimization of mycobiome workflows.
Download the poster to explore the development and application of mycobiome standards.
Download
Presenter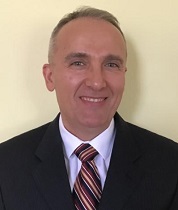 Leka Papazisi, DVM, PhD
Principal Scientist, Microbiology R&D, Product Life Cycle, ATCC
Dr. Papazisi joined ATCC in 2019. His main responsibility is product development, from asset inception through lifecycle management. While at ATCC, Dr. Papazisi led the Microbiology R&D team in developing several new products, including a proprietary nucleic acid storage buffer formulation and various diagnostics control materials. In addition to technical leadership, his responsibilities include talent management, new product innovation, and management of internal and external cross-functional activities. Before joining ATCC, Dr. Papazisi worked for OpGen (2018-2019), Canon U.S. Life Sciences (2011-2018), and J. Craig Venter Institute (2003-2011). At OpGen, he directed the implementation of an antimicrobial-resistance surveillance system for the state of New York. While at Canon US Life Sciences, his main responsibility was the development of PCR-based assays and assay controls for detecting human inherited diseases and infectious agents—launching with his team ca. 700 products. At the JCVI, Dr. Papazisi led a variety of comparative genomic projects of several biothreat agents. During his academic career at the U. of Connecticut and Vet Med U. of Vienna, Dr. Papazisi studied genomics, virulence factors, and vaccine design for mycoplasmas as well as molecular profiling of Salmonella.