Primary NK Cells and Luciferase Expressing Reporter Cell Lines for use in Developing ADCC Assays for Immuno-oncology Drug Screening
Poster
AACR Annual Meeting 2021
Virtual Event
April 10, 2021
Abstract
Immuno-oncology is one of the fastest growing fields in oncology, and cancer immunotherapy in recent years represents a milestone in the treatment of cancer. Natural killer (NK) cells are potent innate effectors capable of targeting and killing virally infected and malignant cells. The use of monoclonal antibodies (mAbs) targeting tumor antigens triggers antibody-dependent cellular cytotoxicity (ADCC) by NK cells, which has shown prominent clinical efficacy in clearing tumors in cancer patients. Therefore, the development of tumor cell targeting mAbs and biologics dictate a clear need for human cell-based models to evaluate antibody efficacy. In this study, NK cells purified from PBMCs of healthy donors are used to develop an ADCC assay. The NK cells purity is >90% CD45+ and CD56+, express high levels of CD16 and NK activation markers such as NKG2A, KIR2DL1, and NKp44 upon activation. The activated NK cells exhibit both direct (antigen non-specific) and antibody-dependent cytotoxicity. Genotyping for CD16 FcγRIIIa receptor F and V variant is also performed for cells isolated from different donors. These are the genetic polymorphism that affects ADCC response. In addition, we employ a portfolio of luciferase reporter tumor cell lines to evaluate NK cell direct killing and ADCC targeted killing. These include K562, Raji, Daudi, Farage, Wil2S, BT474, and A431 cell lines engineered to express luc2 reporter. The commonly targeted cell surface markers, such as CD20, Her2, and EGFR, are highly expressed within this panel of target tumor cell lines. We validate the ADCC assay system through testing the efficacy for some of the well-known mAb biologics such as anti-CD20, anti-HER2, and anti-EGFR. After co-culture of activated primary NK cells with luciferase reporter target cell lines and the addition of dilutions of ADCC and isotype control antibodies, we are able to show target antigen specific and dose-dependent killing effects. The luciferase reporter provides great convenience in measuring target cell killing without having to use radioactive 51Cr release assay or pre-label the cells with calcein. This data demonstrates the utility of primary NK cells along with a portfolio of well characterized luciferase reporter tumor cell lines to develop "custom" designed ADCC assays for studying NK cell immune response and screening for biological drugs for cancer immunotherapy.
Presenter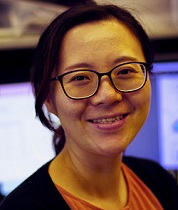 Haiyun Liu, PhD
Scientist, ATCC
Haiyun is a Scientist at ATCC. She has extensive research experience in the Immunology and Immuno-oncology areas. In her current role, she focuses on developing engineered cell lines and cell-based assays with applications in immuno-oncology, basic research, and drug discovery. Prior to joining ATCC, Haiyun received her doctorate degree from Georgia Regents University and completed her postdoctoral training at Johns Hopkins University School of Medicine.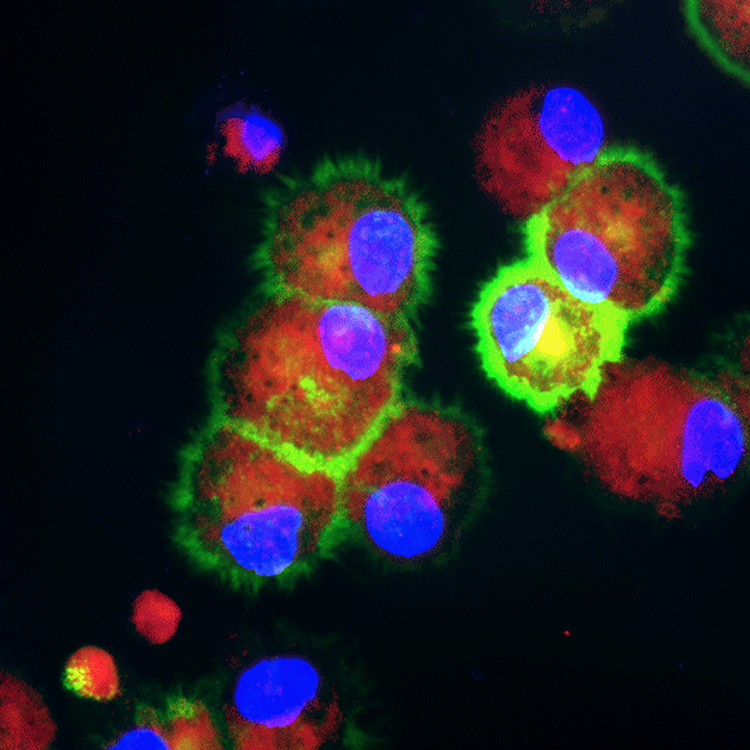 Immuno-oncology Research Tools
Cancer immunotherapy has emerged as an exciting new approach for cancer treatment, and immuno-oncology is one of the fastest growing fields in oncology. The development of immunomodulatory drugs and biologics dictate a clear need for human cell-based models to evaluate immune activation. To answer this need, ATCC provides a large collection of fully characterized and authenticated cell lines, human primary cells, and advanced cell models.
Learn more