ATCC Biorepository Service: Processing of Biospecimens in a Controlled Environment
May 27, 2017 at 12:00 PM ET
Abstract
Biological materials produced through scientific inquiry are often valuable assets that support important scientific breakthroughs. To ensure the safety and future availability of these resources, they should be stored within a biorepository to protect against loss, contamination, or genetic drift. In this webinar, we discuss the importance of biological materials management and expand on the services offered at ATCC that support the handling and storage of biological specimens.
Key Points
Biobanking of cell lines, microbial strains, and other biological reagents generated through scientific investigation with a biorepository ensures they will be accessible to support future scientific endeavors
ATCC Biorepository Services delivers secure and reliable biological material management with temperature-controlled supply chain, 24/7 equipment monitoring, and on-call after-hours personnel
ATCC provides extensive support to customers needing cGMP compliant and non-cGMP master cell banks and working cell banks, including short- and long-term storage of small- or large-scale specimens
Presenter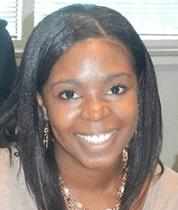 Tiffany Gonzalez
Assistant Manager, Repository Services, ATCC
Tiffany Gonzalez is the Assistant Manager of Repository Operations at ATCC. She has extensive experience in the handling, storage, management, and inventory of biological specimens. At ATCC, she manages biorepository operations and ensures that all processes comply with standard operating procedures, facility safety guidelines, and Food and Drug Administration requirements. Ms. Gonzalez has a bachelor's degree in Kinesiology from the University of Maryland.
At what environmental temperatures is the repository capable of storing materials?
Liquid nitrogen vapor, -80°C (mechanical and Vario freezers), -20°C, +4°C, and room temperature.
What is the estimated maximum capacity of the repository in Gaithersburg, MD?
Approximately 5 million in Gaithersburg, MD, and approximately 65 million in Manassas, VA.
Elaborate on the use of state-of-the-art equipment for cold chain management and biobanking
Brooks CryoPod Carrier & Filling Station: The CryoPod carrier is a safe and portable way to handle cryogenic material outside of storage units while maintaining the cold chain. It holds materials in a LN2 vapor environment of -150°C or colder for over 4 hours; it has integrated temperature monitoring with alarms; and it is capable of logging temperature, date/time, alarms, and all other events. The filling station is fully automated and allows for safe, fast, and hands-free filling of the carriers' LN2 supply.

LN2 CryoCart and BioT Ultra Low Temperature Workstation: Allows for material handling on a larger scale. Both have the ability to connect to calibrated thermocouples which display and record temperatures of the internal chamber. The CryoCart is ideal for large-scale material handling and transporting large quantities of material from one tank to another within the same facility. It holds cryogenic temperatures of -150°C and colder for up to 8 hours with the lid open. The BioT ULT Workstation is also ideal for large-scale material handling & transport. It utilizes dry ice pellets between the outer polyethylene foam base chamber and an inner aluminum alloy insert. The construction allows for one charge of dry ice to maintain temperatures below -50°C for over 15 hours with the lid open.
Are there any additional security measures taken to ensure the integrity of materials being stored in the biorepository?
24/7 Restricted access: All entrances of the biorepository require badge access. Any visitors must be escorted through the repository as well as sign a visitor log that allows us to track who is entering into that space.

Kaye LabWatch Pro Monitoring System:
24/7 complete environmental monitoring of repository storage units
Flexible – Able to set predefined operating ranges and alarm set points
Detects system excursions and alarms personnel through a variety of notification systems: email, text messages, voice calls, fax, and audio alarms
Provides secure data storage and a complete history of data and alarms in once central location
All of this providing assurance that our equipment is operating within defined parameters thereby protecting the assets stored within
-80°C Freezer: Built in security. Freezers are installed with a controlled access panel, which utilizes Proximity Access cards. Each card is programmed specifically to the individual given access to enter the units. A user must physically hold their access key in front of the controlled access panel to open the freezer. Without the access the key, the unit will not open. The freezer also records each time the freezer is opened and by which user and the length of time the door is opened, providing traceability back to the specific user as well as an added measure of security for the material being stored within each unit.
Are cGMP and non-cGMP materials housed at both ATCC facilities?
No, the biorepository in our Gaithersburg, MD location is where all cGMP material will be housed. All non-cGMP material will be located in Manassas, VA.