Leading ATCC financial sustainability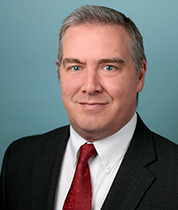 John Sweeney, MBA, CPA
Vice President, Finance & Administration, and Chief Financial Officer
"Bringing financial data to life in a meaningful way―so it guides executive management―is essential to enabling ATCC to continue its century-long role in upholding the integrity and veracity of science. It's the responsibility of the CFO to help management make more informed, efficient, and judicious decisions based on accurate financial information and smart business strategies. Strong, transparent organization finances provide the business platform from which ATCC is able to launch all its efforts to ensure quality science."
Role at ATCC
John brings extensive expertise in financial analysis, budgeting, cash management, acquisitions, and technical accounting to his role as CFO at ATCC. Since high school, when John's favorite math teacher strong-armed him into taking his accounting class, John has continued to hone his ability to take the certainty of math and couple it with the unpredictability of assumptions to render smart financial decisions, manage resources, and abate risk. As CFO of ATCC, John ensures that the organization's resources can sustain its growth in terms of relevance, reliability, and scale.
Experience
Over the course of two decades, John has held leadership roles in several pharmaceutical and life science organizations, including 4 years working overseas. Most recently, he served as vice president of finance for the US division of Alvogen.
A certified public accountant, John earned his bachelor's in accounting at Western Connecticut State University and his MBA from the Stern School of Business at New York University.